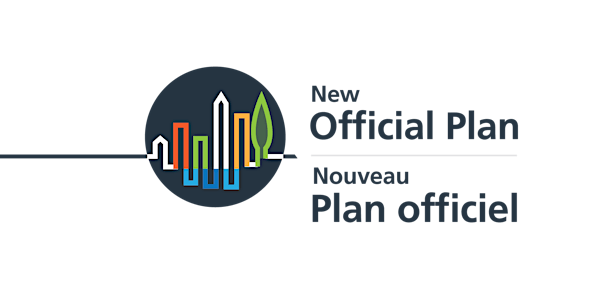 New Official Plan Q&A /Séance de questions sur le nouveau Plan
New Official Plan Q&A/Séance de questions sur le nouveau Plan officiel
About this event
As we move forward with the New Official Plan, we invite residents to join City Staff for a Q&A.
Residents are strongly encouraged to submit their questions ahead of time to ensure City Staff are able to provide detailed responses. You can submit your questions here.
Please note that the zoom link will be provided to all registered participants prior to the event.
For further information on the New Official Plan please visit https://engage.ottawa.ca/the-new-official-plan
------------------------------------------------------------------------------
Dans le cadre de l'élaboration continue du nouveau Plan officiel, nous invitons les résidents à se joindre au personnel de la Ville lors d'une séance de questions.
On encourage fortement les résidents à soumettre leurs questions à l'avance, pour permettre au personnel de la Ville de fournir des réponses détaillées. Vous pouvez soumettre vos questions ici.
Veuillez noter que le lien Zoom sera envoyé à tous les participants inscrits avant la séance.
Pour en savoir plus sur le nouveau Plan officiel, consultez https://participons.ottawa.ca/nouveau-plan-officiel