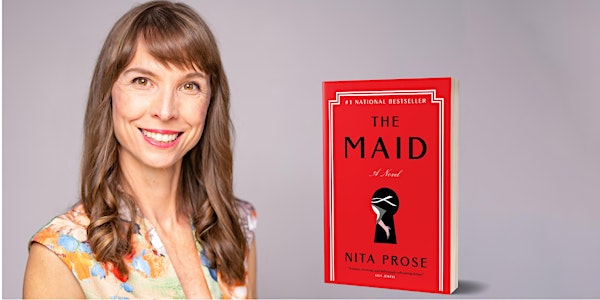 Nita Prose at the Library
Location
Wolf Performance Hall
251 Dundas Street
London, ON N6A 6H9
Canada
Author Nita Prose joins us to discuss her bestselling novel The Maid.
About this event
Wolf Performance Hall is celebrating 20 years with a series of events taking place September 6 through 11th. Join us for one or all!
Meet author Nita Prose as she discusses her bestselling novel, The Maid, with local author and bookseller Vanessa Brown. Nita will read, answer questions and sign copies of the book.
About Nita Prose
Nita Prose is a longtime editor, serving many bestselling authors and their books. She lives in Toronto, Canada, in a house that is only moderately clean. Visit her at nitaprose.com, or follow her on Twitter and Instagram: @nitaprose.
About The Maid
A Clue-like, locked-room mystery and a heartwarming journey of the spirit, The Maid explores what it means to be the same as everyone else and yet entirely different—and reveals that all mysteries can be solved through connection to the human heart.
About Vanessa Brown
Vanessa Brown lives in her hometown of London, Ontario. Her previous books include The Grand Old Lady: A History of Hotel London and London: 150 Cultural Moments, which was honored by the Ontario Heritage Trust. She is married to Canadian poet Jason Dickson, and together they own Brown & Dickson Bookstore.