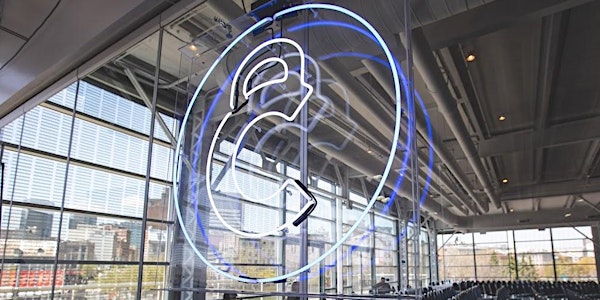 NorthSec 2022
NorthSec - Applied Security Event 2022
About this event
What is NorthSec?
NorthSec is a community of volunteers running world class cybersecurity events in Montreal and the largest on-site CTF in the world, aimed at raising the knowledge and technical expertise of professionals and students alike.
About 2022 edition
We are happy to announce that NorthSec 2022 will be hybrid, with most of the events taking place in person for the first time in 3 years, while the important content will be available online! Please read carefully below for more information on how we are planning to present each part of the event.
The onsite event will take place in Montreal on May 15-22, 2022 at the Marché Bonsecours in the old port of Montreal.
Here are important details:
The conference will take place onsite but will be streamed online.
The CTF competition will be 100% accessible online but participants will have the opportunity to come onsite to feel the NorthSec vibe.
Onsite tickets will be released in batches, according to the evolution of sanitary regulations from the Quebec Government. More places will be added as allowed
Onsite tickets will be sold on a first come first served basis and we reserve the right to refund any tickets that exceed the government limitations at the time the event takes place.
All sanitary measures in effect by the government of Quebec during the event will be enforced, potentially including but not limited to, social distancing, vaccination requirements, and the use of a regulated face mask.
Our team is still working out many details. Please stay indulgent and stay tuned for more details!
Conference
The NorthSec conference will be held at Marché Bonsecours and will last for two full days! We strive to bring you the best talks for what might be your first in-person conference in years. Talks will also be streamed online simultaneously.
It will also be the right place and time to catch up on your networking. We will spend a considerable amount of creativity to provide you with a community space to share and discuss with fellow attendees.
Our CFP process is still ongoing so please keep an eye on our social media to be informed as soon as possible. If you would like to submit a presentation, please visit the CFP page https://nsec.io/cfp/
Location: Marché Bonsecours, 350 St-Paul St E, (Near Place Jacques-Cartier), Montréal, CA H2Y 1H2
Dates: May 19-20
Competition
While we are happy to be able to hold an in-person event, the CTF will still be an online first experience. The goal is to allow as many people as possible to participate safely and remotely, while providing on-site access to those who prefer that. The onsite experience will bring opportunities to socialize and feel the legendary NorthSec's CTF vibe.
More detail on https://nsec.io/competition/
Important information:
To accommodate this new approach, we will limit the team's capacity to 10 people.
The on-site access to the CTF will be sold as a separate add-on on top of the basic online CTF ticket. The access on site does not provide any advantage to the team.
Because of the online-first experience, some members of a team could decide to be on-site while others are remote. One person can also decide to attend the CTF in person at the time they see fit and stay home otherwise.
The floor plan will not be predetermined, people will sit wherever they like, meaning we cannot guarantee you will be seated with your team and your team only.
Location: Marché Bonsecours, 350 St-Paul St E, (Near Place Jacques-Cartier), Montréal, CA H2Y 1H2
Dates: May 20-21-22
If you have any questions, please ask them in #ctf on our Discord server [https://discord.gg/ThftxKumsG]
Trainings
The extraordinary #Training line up for #NSec2022 is live!
Take advantage of the Early Bird prices until January 20
We have both "On Site" and "Virtual" training.
Visit www.nsec.io/training-sessions/ for all the details
#infosec
Buying a training also gives access to the conference and the competition. Please contact us at registrations@nsec.io to claim the tickets.
FAQ
Is the event going to be held online this year?
Some trainings will be held in person while others are going to be online
The Conference and CTF will both be Online and In-Person.
Where can i contact the organizers with any questions
For any questions, write us an email at registration@nsec.io.
Is my registration/ticket transferable?
Yes. Check out this page on how to transfer your ticket to someone else. We will not assist with ticket transfer. You can transfer your event ticket/registration to someone else just by updating your order information with the new attendee's information.
Do you offer student pricing?
We do offer 50% off to students. To claim the offer, please write to registrations@nsec.io from your university's email before buying your ticket.
Is my registration refundable?
All ticket sales are final, no refunds.
What are the talks for this year?
Conference talks will be announced later, after the CFP rounds are over.
Will you be sharing my information with sponsors and/or vendors?
No. We do not share any personal information with anyone outside the organization and access to this information is limited to our executive board on a "need-to-know" basis. We do ask for generic information about your job type in order to build global statistics about the event. We do abide by the Canadian and Quebec privacy acts.
Are there any specific rules for attending NorthSec?
The Code of Conduct for the event is available at the following address: https://www.nsec.io/code-of-conduct/
Compétition NorthSec Inc reserves the right to refuse entry to a person who is not in possession of a valid ticket and/or may decide to refuse access (without a refund) to anyone that is deemed by the organizers to have violated our Code of Conduct either during the event, past events, or outside of it.