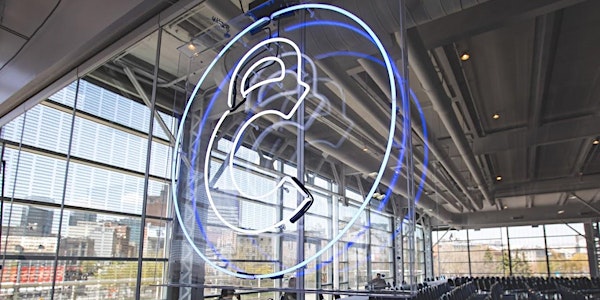 NorthSec - Applied Security Event 2021
NorthSec - Applied Security Event 2021
About this event
Due to the current circumstances and the success we had last year running an online event, this year's edition will be completely online again. We are will be back on site as soon as possible!
If you want to support us and shine, you can buy some very special items in our exclusive swag shop:` https://shop.nsec.io/
Online CTF
We are happy to announce that for the second time we'll have a NorthSec CTF Online!
Even though we are now basically experts in Online CTFs we're not set yet to host tens of thousands of online participants across thousands of teams and want to keep the "intimacy" of the NorthSec CTF format. Therefore we put the ticket price at 10$ (before taxes)
This new format allows us to have bigger teams of up to 20 people! We suggest you merge existing teams together. Don't worry, solo participants will still be merged in a team before the event takes place.
We hope to bring the Online CTF experience to a higher level yet again!
More details will be sent to registered participants
Dates:
May 21-22-23, 2021
More info at: https://www.nsec.io/competition/
Trainings
NorthSec is pleased to announce its high-quality training sessions, given by the absolute best experts in their field. We strive to provide you with the highest level of exclusive content, giving you a unique opportunity to improve your applied security knowledge during NorthSec.
The following trainings are available:
SpecterOps - Vulnerability Research for Operators
FortyNorth - Intrusion Operations
FalconForce - Detection Engineering for Windows
NCC Group - Offensive Cloud Security
Charles Hamilton - Red Team Training
Veronica Valeros & Sebastian Garcia - Advanced Malware Traffic Analysis
Not So Secure - Application Security
Brian King (BHIS) - Web Application Pentesting
Training sessions take place right after the conference from Tuesday till Friday. Dates vary by individual training, make sure to check. Training sessions start at 9am and finish at 5pm. Trainers can lengthen the schedule if they want to.
See individual training pages for pricing.
"Not so early" prices until march 1st!
More info at: https://www.nsec.io/training-sessions/
FAQ
PLEASE, READ THE INFORMATION BELOW BEFORE ORDERING
1) Does the ticket price include taxes ?
The listed price does not include GST/QST and Eventbrite fees but they will be automatically calculated at checkout. Tax numbers are displayed in the ticket description.
2) Where can I contact the organizers with any questions?
For any questions, write us an email at registration@nsec.io.
3) Is my registration/ticket transferable?
Yes. Check out this page on how to transfer your ticket to someone else. We will not assist with ticket transfer. You can transfer your event ticket/registration to someone else just by updating your order information with the new attendee's information.
4) Can I upgrade my ticket to include the Conference and/or Trainings at a later date?
Yes but we will charge you the price difference from the upgrade at the date it is requested, not at the time you originally purchased your ticket. To get a ticket upgrade, follow the instruction on this page.
5) Is my registration refundable?
All ticket sales are final, no refunds.
6) Why are we asking for your age?
There will be a bar service during the event and the organisation will ensure that no participant under 18 will be able to drink alcohol on site.
7) What are the talks for this year?
Conference talks will be announced later, after the CFP rounds are over.
8) Do I need an Electronic Travel Authorization (eTA) or a visitor visa (and letter of invitation)?
Starting March 15, 2017, visa-exempt foreign nationals who fly to or transit through Canada will need an Electronic Travel Authorization (eTA). Exceptions include U.S. citizens and foreign nationals with a valid visa. For more information, visit http://www.cic.gc.ca/english/visit/visas.asp.
If you need a letter of invitation, contact us at registration@nsec.io, with your ticket confirmation number to proceed with the details. Please note that you need to contact us at least 2 months before the event.
9) Will you be sharing my information with sponsors and/or vendors?
No. We do not share any personal information with anyone outside the organization and access to this information is limited to our executive board on a "need-to-know" basis. We do ask for generic information about your job type in order to build global statistics about the event. We do abide by the Canadian and Quebec privacy acts.
10) Are there any specific rules for attending NorthSec?
The Code of Conduct for the event is available at the following address: https://www.nsec.io/code-of-conduct/
11) Does the ticket include food during the event?
Generally speaking, no, the ticket does not include daily meals, though a light breakfast, fruits and refreshments might be available during the event.
Some side-events during the CTF might include a sponsored snack offering.
12) How do I register for my CPE credits from ISC2?
Unfortunately NorthSec being a non-profit, we can't afford the substantial ISC2 fees for being directly listed on their Website. You should be able to directly claim for the duration of the portion of the event you attended with your eventbrite ticket as a proof:
If you register for a training you can claim the entire training duration in days.
If you register for the conference you can claim 14 hours.
If you register for the CTF you can claim 3 days.
Compétition NorthSec Inc reserves the right to refuse entry to a person who is not in possession of a valid ticket and/or may decide to refuse access (without a refund) to anyone that is deemed by the organizers to have violated our Code of Conduct either during the event, past events, or outside of it.