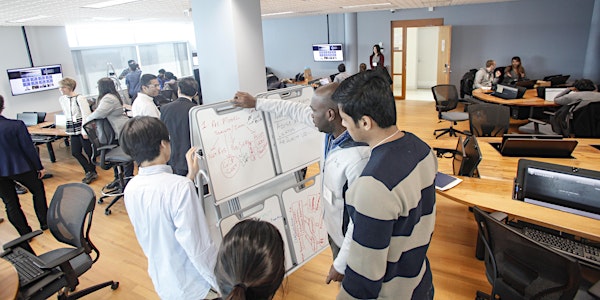 Nova Scotia Open Data Contest
Location
Kenneth C. Rowe Management Building
6100 University Avenue
Room 1028 (Potter Auditorium, 1st Floor)
Halifax, NS B3H
Description
NOTE: Registration is now closed. However, walk-in's are welcome. If you did not register and wish to participate, please arrive at the venue by 9am, Saturday, March 3rd. Thank you.
The Province of Nova Scotia is teaming up with the School of Information Management and the Rowe School of Business (Faculty of Management, Dalhousie University) to host an Open Data Contest on March 3rd – 4th, 2018 in conjunction with International Open Data Day. The contest will be starting March 3rd at 9:30 AM. Awards will be given out March 4th at the end of the day (approximately 3:30 PM). There will be cash (including a $4,000 top prize) and other prizes for winning contestants.
Students, entrepreneurs and citizens – we are challenging you to create one of the following, using at least one Nova Scotia Open Data dataset:
An application,

A predictive model,

A visualization,

A dashboard, or

Any type of innovative solution
Some of Nova Scotia's priorities may help to inspire you – health care, education, helping those who need it most, and providing opportunities for youth – but feel free to explore other possibilities!
Your submission will be judged on its
Creativity

Feasibility and usefulness

Breadth of application

Aesthetics

Ease of use
Participants may register as an individual or a team (max of 5 team members allowed). All team members must register individually. Breakfast and lunch will be provided both days (please specify any dietary preferences or allergies when registering).
Thank you to our sponsors: