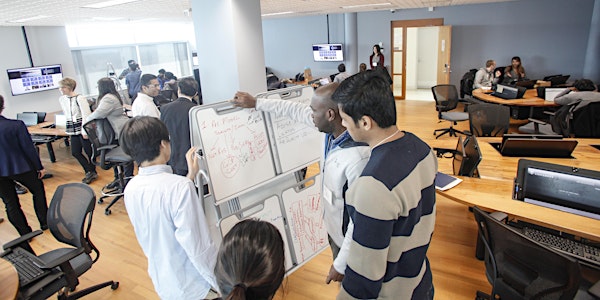 Nova Scotia Open Data Contest
Event Information
Location
Kenneth C. Rowe Management Building
6100 University Avenue
Room 1020
Halifax, NS B3H
Canada
Description


The Province of Nova Scotia is teaming with the School of Information Management and the Rowe School of Business (Dalhousie Faculty of Management) to host its third annual Open Data Contest on March 2 - 3, 2019 in conjunction with International Open Data Day. The contest will take place from 8:30 AM Saturday, March 2nd until approximately 2:15 PM Sunday, March 3rd. Teams will then present their solutions and awards will be made. There will be cash prizes (including a $4000 top prize) for winning submissions.
Students, entrepreneurs and citizens – are being challenged to create one of the following:
An application (web / mobile / desktop) that is innovative, easy-to-use, and beneficial to a broad range of stakeholders. The app must use at least one dataset from the Nova Scotia Open Data portal.
A visualization that is compelling, creative, informative, and easy to understand. Submissions should clearly articulate the value of the analysis, and what specific objective it achieves. Submissions should draw on multiple datasets that must include at least one dataset from the Nova Scotia Open Data Portal.
A predictive model that generates interesting, informative and useful models based on relative data sets including those from Nova Scotia Open Source Data, at least one of which will be from the Nova Scotia Open Data Portal.
Any other innovative solution that demonstrates the value of open data. The solution must use at least one dataset from the Nova Scotia Open Data Portal
Some of Nova Scotia's priorities may help to inspire you – Healthy People and Communities, Investing in Early Years and Education, Safe and Connected Communities, and Inclusive Economic Growth – but feel free to explore other possibilities!
Your submission will be judged on criteria including:
Value proposition (to citizens, business, or government)
Feasibility and usefulness
Creativity and innovation
Ease of use and esthetics
Participants may register as an individual (to work alone or become part of a team) or as a team (max of 5 team members allowed). All team members must register individually. Breakfast and lunch will be provided both days (please specify any dietary preferences or allergies when registering).
Thank you to our sponsors:



Date and time
Location
Kenneth C. Rowe Management Building
6100 University Avenue
Room 1020
Halifax, NS B3H
Canada