Refund policy
Contact the organizer to request a refund.
Eventbrite's fee is nonrefundable.
Learn and practice a simple yet profound breathing technique that catalyzes the resolution & integration of stagnant energies on all levels.
About this event
Most of us have not been taught how to breathe effectively— and as we experience the ups and downs of life our breath patterns can become altered without our knowing. As the flow of our breath becomes interrupted so can the flow of our life. This session is a chance to dive deep into our breath and retrain it towards a full and connected breath. In doing so we can unravel some past emotions and move stuck energy to free us up to call in all that we truly desire in our lives.
Nūma Breathwork is a simple yet profound and transformative technique that catalyzes the resolution and integration of old, stagnant energies and emotions on all levels.
The numerous benefits of breathwork include:
Increased energy and rejuvenation of organs and cells
Detoxification, restoration, balance, and oxygenation of the cells
Recognition and integration of repressed emotions
Release of negativity and conscious/unconscious patterns
Insight, expanded awareness and spiritual growth
This online Nūma Breathwork journey will be an introductory experience that combines community connection and a 20-30 minute breath practice.
This event is suitable for all levels, and is perfect for newcomers to the powerful practice of conscious connected breath.
Access
Nectara's Circle community members get free access to events like this one, group meditations, integration circles, and our private spaces for people to connect, share, and support one another along their integration path.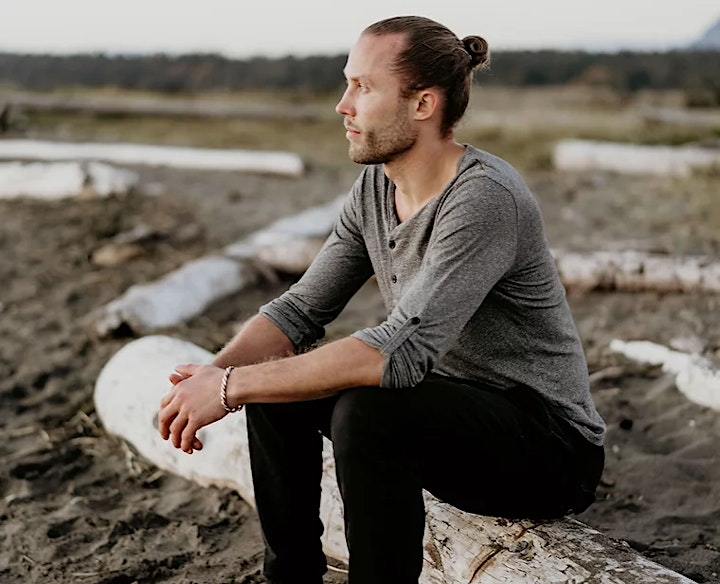 Meet your guide
Deus Fortune
Deus grew up in Calgary, AB, which is the unceded territory of the Niitsitapi, or Blackfoot first nations people. He has been a fire-keeper and drummer for a Blackfoot sundance on the Blood Reserve in southern Alberta since 2013, and has been actively participating in and supporting Indigenous traditions since 2011.
Deus is an initiated Kriya Yogi through Self-Realization Fellowship; founded by Paramahansa Yogananda of the Giri branch of the ancient Swami order. The Kriya Yoga path is also known as "Raja Yoga"; a comprehensive spiritual science that includes deep, devotional chanting and ceremonial pujas (acts of worship).
It is through dedication to this path that Deus began exploring sacred song as an act of devotion in communion with Spirit. He has been working with plant medicines since 2007, and has been exposed to many different modern and traditional songs through these ceremonial offerings.