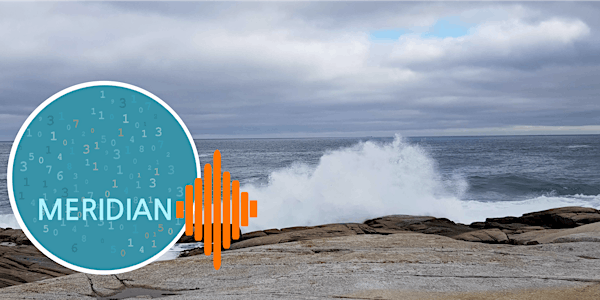 Ocean Data Management Initiatives and Infrastructure Webinar 5
MERIDIAN Presents 'Atlantic Canada Ocean Data Management Initiatives and Infrastructures' Webinar 5
About this event
You are invited to join us for a workshop series regarding data management and data management infrastructure, hosted by MERIDIAN. Each session will focus on different aspects of data management, so you are welcome to only attend those which interest you the most. Space is limited, so please register early to ensure your attendance!
Webinar 5: Listen to experts from MERIDIAN and our partner organizations discuss elements of metadata and data management. The topics are planned as follows: The FAIR principles for data, the benefits and challenges of data sharing, how to preserve data for the future, the developing practice of citing data and using identifiers to uniquely label resources.
Each talk will be approximately 25 minutes, including time for questions from the audience, followed by a five-minute break. Following these talks, there will be an open panel question and answer session, to cover more complex questions which touch on multiple topics or those not covered in the session (or future workshops).
The attendance limit for this session will be 50 people. This is the first event in this four part workshop series.
Schedule:
Webinar 5: September 15, 2020 – Lecture series and panel
Webinar 6: September 17, 2020 – Describing your data
Webinar 7: September 22, 2020 – Writing a data management plan