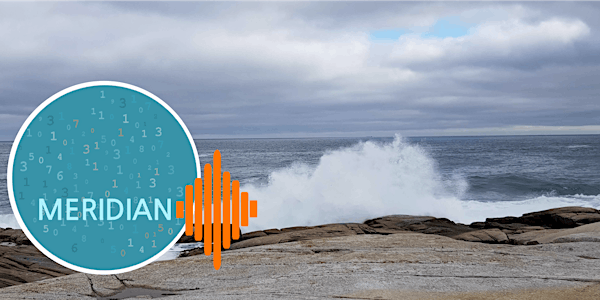 Ocean Data Management Initiatives and Infrastructure Webinar 8
MERIDIAN Presents 'Atlantic Canada Ocean Data Management Initiatives and Infrastructures' Webinar 8
About this event
You are invited to join us for a workshop series regarding data management and data management infrastructure, hosted by MERIDIAN. Each session will focus on different aspects of data management, so you are welcome to only attend those which interest you the most. Space is limited, so please register early to ensure your attendance!
Webinar 8: Join Sarah Vela, one of MERIDIAN's data managers, as she discusses and demonstrate how to deal with dirty data. This will include tips on how to evaluate existing data to determine its quality, how to design for clean data capture and prevent dirty data, and a hands-on session helping you clean a demonstrative dirty data set. This session should be especially beneficial for attendees who are struggling to manage their messy research data to prepare it for analysis or sharing.
The attendance limit for this session will be 15 people. The session will be approximately 2.5 hours in duration. Participants can bring any dataset they would like to review during the 'data examples and discussion'.
Full Agenda:
Presentation explaining dirty data – 1-1:45
Break – 1:45-2
Data examples and discussion – 2-3
Questions and wrap up – 3-3:30
This is the fourth and final event in this four part workshop series.
Schedule:
Webinar 5: September 15, 2020 – Lecture series and panel
Webinar 6: September 17, 2020 – Describing your data
Webinar 7: September 22, 2020 – Writing a data management plan