Description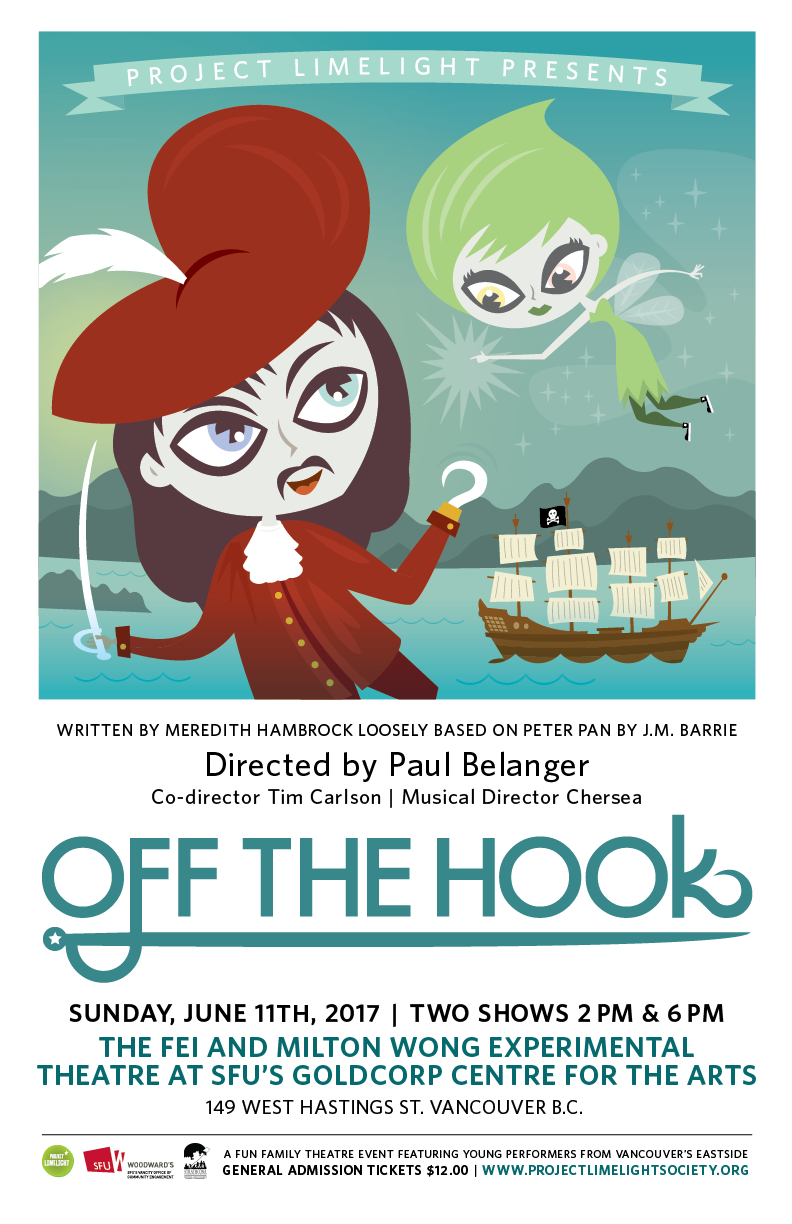 OFF THE HOOK presented by Project Limelight Society
Project Limelight, a free performing arts program for young people from Vancouver's Eastside, returns to the stage with OFF THE HOOK, a fresh new take on J.M Barrie's classic story, Peter Pan! Performances run Sunday, June 11th at 2pm and 6pm at The Fei and Milton Wong Experimental Theatre at SFU's Goldcorp Centre for the Arts (149 West Hastings Street).
This all-ages comedy takes us from East Van to Neverland, where The Lost Boys look for a mother, The Lost Girls look for The Pirates, The Pirates look for Peter, and Peter, he's just looking for some fun. Fly away with Project Limelight on this music and dance filled adventure, be ready to ARRRR along, and make sure to keep an eye out for the Crocodile. Featuring a cast of young performers, ages 8 to 15, OFF THE HOOK offers a magical live theatre experience for the very young and the young at heart!
OFF THE HOOK is directed by Paul Belanger, and co-directed by Tim Carlson. Musical direction by Chersea. Written by Meredith Hambrock. Choreographed by Joel Sturrock and Lauren Campbell. Costumes by Jodi Jacyk. Poster design by Mark Pilon.
General admission tickets are $12

Project Limelight is offered at no cost to participants and operates thanks to your charitable donations and the support of our generous sponsors.
We look forward to seeing you at the show!