Description
Join John Zeratsky and AdaptiveX at the Official Design Sprint Bootcamp in Toronto!
Back by very popular demand, John Zeratsky, co-author of the Sprint book and the editor of Sprint Stories returns for a second action-packed, interactive bootcamp where you'll move through an entire 5-day Design Sprint in one single day!
John and AdaptiveX partnered last June to bring the (sold out) Official Design Sprint bootcamp to Toronto for the first time ever in Canada. It was an awesome day of learning, laughs, and high-fives!
As a participant, you'll learn the process, try the exercises, ask questions, build confidence, and get an immersive experience so you can run your own design sprint like a pro. You'll leave with new and powerful ways to do better work, faster. And you'll have a super fun time doing it!
John is a former design partner at Google Ventures, where he worked with Jake Knapp to develop the Design Sprint process. Since 2011, he has run more than 150 sprints. In 2016, John, Jake and Braden Kowitz published Sprint: How to Solve Big Problems and Test New Ideas in Just Five Days. Sprints caught on like wildfire, and John and Jake have been travelling the globe teaching the sprint process ever since.
Action is the Name of the Game
There's nothing passive about this bootcamp. Prepare to jump into a full-participation workshop as John leads you through the five day sprint process in one single day. There will be plenty of activities, and plenty of room for Q&A. You'll learn by doing, but also by listening to John's experiences running sprints with huge brands like Slack, Uber Blue Bottle Coffee, Flatiron Health, and so much more.
John will be joined by Michal Nalepka, Carlos Oliveira, and Leah Oliveira from AdaptiveX who will be supporting the bootcamp facilitation, and who can also answer questions about sprint experiences and challenges specific to the Canadian business landscape. It will be a well-rounded day!
What You'll Learn
Why Sprints are powerful problem-solving tools for big business problems

A step-by-step guide to running a Design Sprint in any environment – start-up, scale-up or enterprise

How to explain and sell the design sprint to decision-makers (and win over even the toughest skeptics)

Top-notch Sprint facilitation techniques and tips

New approaches to teamwork and collaboration that move beyond tired business defaults to get the best from your team

How to incorporate customer testing and validation into your design process without slowing down

Concrete ways to make smarter decisions and do better work, faster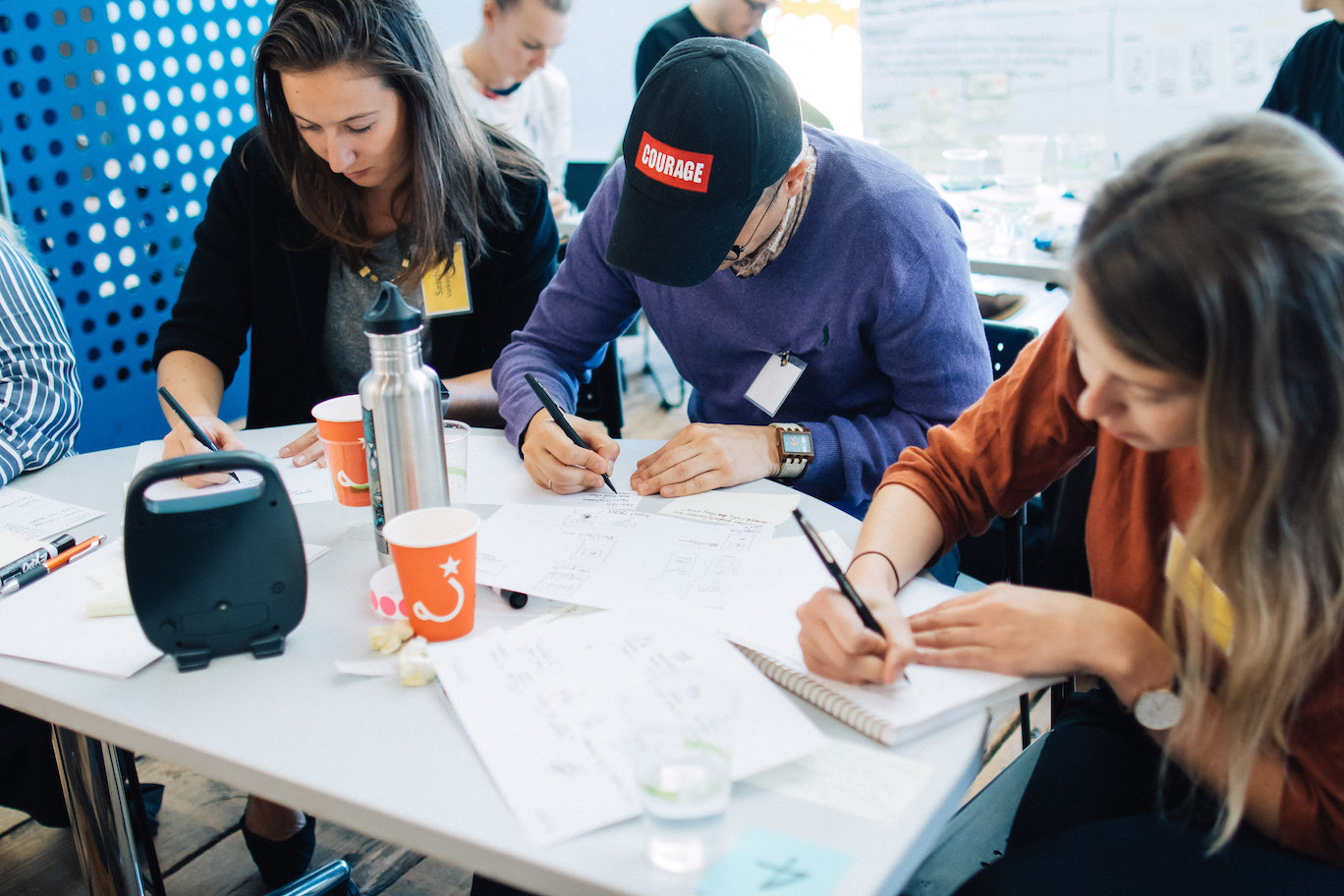 Who Should Attend
Ideal for start-ups, scale-ups and enterprise organizations, the Official Design Sprint Bootcamp is perfect for anyone who wants to bring the Design Sprint process to their team, company, or organization.
Leaders, managers, executives—Learn a powerful method for improving decision-making, fostering meaningful teamwork, and safely taking risks on bold new ideas for your business.
Designers, marketers, engineers—Learn how to involve stakeholders in your design process without going nuts, quickly validate your work with customers, and rethink workplace defaults so you can focus on the work that matters.
Facilitators, team leads, sprint pros—Improve your facilitation skills and learn how to run sprints, workshops, and meetings that are a good use of everyone's time.
Event Details:
Date: Tuesday, November 19, 2019
Time: 9:00 AM – 6:00 PM EST - registration opens at 8:30am
Location: The Richmond | 477 Richmond St W | #104 | Toronto, ON M5V 3E7 | Canada


The Event Includes:
Full lunch and healthy snacks

Coffee/tea and other beverages

Unlimited high fives


---
Team or Group Tickets:
Interested in sending a group of 3 or more? We offer awesome team pricing that includes discounts and free tickets. nd out more about team or group pricing here.

Cancellation & Refund Policy:
Tickets can be cancelled up to 7 days in advance of the event. Afterwards it's always possible to send a replacement in your stead.
Other Questions?
If you have any other questions, please email Leah at leah@adaptivex.ca
We're sure the Official Design Sprint Bootcamp will be worth your time, and we look forward to seeing you there!
Organizer of Official Design Sprint Bootcamp with John Zeratsky and AdaptiveX