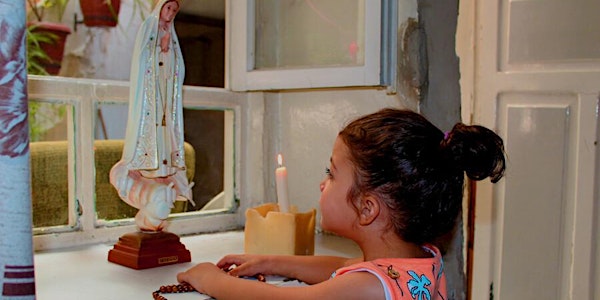 One Million Children Praying the Rosary
One Million Children Praying the Rosary aims to gather children around the world to pray a decade of the rosary, for peace and unity.
Date and time
Mon, Oct 18, 2021 4:00 PM - 4:30 PM PDT
About this event
The Rosary Prayer Campaign for Children was launched in 2005 in Caracas, the Venezuelan capital. As a few children prayed the Rosary at roadside shrine, several people present recalled what Saint Padre Pio had said: "If a million children pray the Rosary, the world will change.``" The campaign quickly spread around the world. Aid to the Church in Need has supported the campaign since 2008 and took over the organization of the entire event globally four years ago.
The event will take place on the `"Zoom" platform with members of ACN, children who have signed up along with their parents or educators.
A link will be transferred to you the day prior to the event before the event inviting you to join us in prayer.
We are looking forward to seeing many of you!