Ontario's Premier Seniors' Conference and Information Fair
Description
Ontario's Premier Seniors Conference and Information Fair 2017 increases awareness of programs/services available to seniors of varying backgrounds/abilities, the Age Friendly Cities initiative, and much more. Come for the conference. The conference is also of interest to: service providers, families, caregivers and students.
FREE Admission. (Lunch included with the conference program for adults 55+)

The 2017 Information Fair is open to the public. We have assembled 30+ partner agencies and local businesses to provide information and resources on housing, leisure, safety, home care, health care, physical health, financial health and government services. Interact with our vendors in the Exhibit Hall and explore the full impact of changes in Ontario on aging adults.
We thank our sponsors for their generous contributions.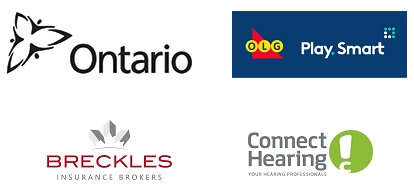 SPONSORS
Ministry of Seniors Affairs
OLG
Breckles Insurance
Connect Hearing
EXHIBITORS
AMICA at Villa Da Vinci
Canadian Hearing Society
Cedarhurst Dementia Care Home
Delmanor
Elgin Manor
Health Canada, EHP-Ontariio CMP Program
Hearing Solutions
Heart To Home Meals
Historica Canada
Janet Donnelly-Isagenix
Jerrett Life Celebration Centre
Koma Cleaning Experts
Living Assistance Services
Lumacare
Marilyn's & From a Woman's Perspective AM 640
Mosaic Healthcare
North York Community House
Primerica
Resolved Executor Services
Richview Manor
Runnymede Healthcare Centre
Safe Step Walk-In Tubs
Senior Tours Canada
Shop Retirement Homes
THN Hearing and Balance Centre
Transition Squad
Trillium Gift of Life Network
Trillium Home Care and Nurses
Tupperware Brands
Unison Health Community Services
Vexxlife c/o Health Suits You