Seeing, and orienting towards a holistic experience, tapping into intuition, exploring how forests think, delving into the forest heart
About this event
Sylvan dreaming and knowing, tree whispering, the secret life of trees, and forests. Multiple ways to connect and discover ecological non-dualism with revelations by speakers: Charles Eisenstein public speaker and author, Eduardo Kohn is Associate Professor of Anthropology at McGill University, Geneen Marie Haugen PhD nature wanderer and writer, Sadghuru, Suzanne Simard professor in the Department of Forest and Conservation Sciences, Arts and Wildwoods. Immersing in the exploratory steps of semiosis, ecological ethics and cosmic diplomacy. Discovering the heart and soul of the forest. Richard St. Barbe Baker had a mission to develop a" tree sense" in every citizen, and to encourage all to plant, protect and love their native trees.
An introduction to biophilia defined as the innate human instinct to connect with nature and other living beings.
Topic: Our forests. Are they alive?
Time: Sep 26, 2021 07:00 PM Saskatchewan
Join Zoom Meeting
https://us02web.zoom.us/j/89678231485?pwd=ZGtHR1JHS3ZoWXpnQktsTUpBTHdZZz09
Meeting ID: 896 7823 1485
Passcode: 997733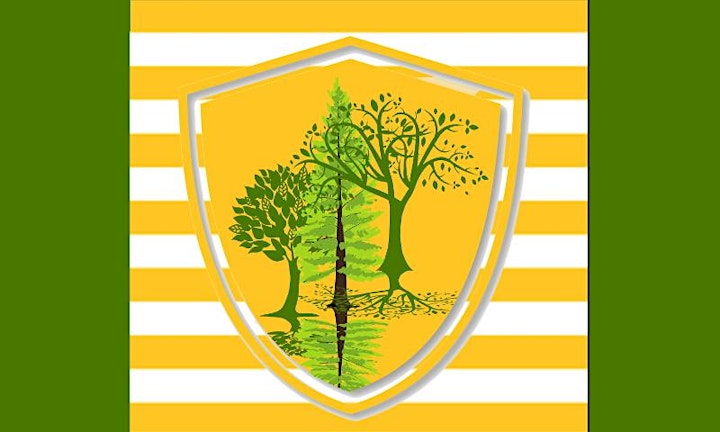 "I approach God's Creation, this beautiful Earth. The ancients believed that the Earth was a sentient being and felt the behaviour of mankind upon it." said Richard St. Barbe Baker, " As we have no proof to the contrary, it might be as well for responsible people to accept this point of view and behave accordingly.
"Soon I was completely isolated in the luxuriant, tangled growth of ferns which were well above my head. In my infant mind I seemed to have entered a fairyland of my dreams. I wandered on as in a dream, all sense of time and space lost … I became intoxicated with the beauty all around me, immersed in the joyousness and exultation of feeling part of it all. I had entered the temple of the wood. I sank to the ground in a state of ecstasy; everything was intensely vivid – the call of a distant cuckoo seemed just for me … The overpowering beauty of it all entered my very being. At that moment my heart brimmed over with a sense of unspeakable thankfulness which has followed me through the years since that woodland re-birth."
St Barbe had a life-long feeling of oneness with nature after this and this spiritual connection inspired his great achievements to protect and restore forests. He taught that trees and woodlands are intimately linked with biological, social, emotional, and spiritual well-being. In this light, he often quoted the poet Stanton Coblentz who wrote about the redwood forests " I think but could the weary world but know communion with these spirits breathing peace, strangely a veil would lift, a light would glow, and the dark tumult of our lives would cease."
This program for National Forest Week is brought to you by the Friends of the Saskatoon Afforestation Areas an environmental non-profit charity that was created to preserve and restore the 326-acre Richard St. Barbe Baker Afforestation Area and the 148-acre George Genereux Urban Regional Park. Our work reinforces the 1979 City Council decision designating these afforestation areas on the western fringe of Saskatoon to "be preserved in perpetuity." They are important habitat for wildlife as well as semi-wild public spaces for recreation and nature immersion. The larger of these two areas is named after Richard St. Barbe Baker (1889-1982), who has been called the "first global conservationist" and in recognition of this he was made the first Honorary Life Member of the World Wildlife Fund in 1969. A British forester who also homesteaded and studied in Saskatoon, he dedicated his entire life unfailingly to the preservation and planting of trees and forests.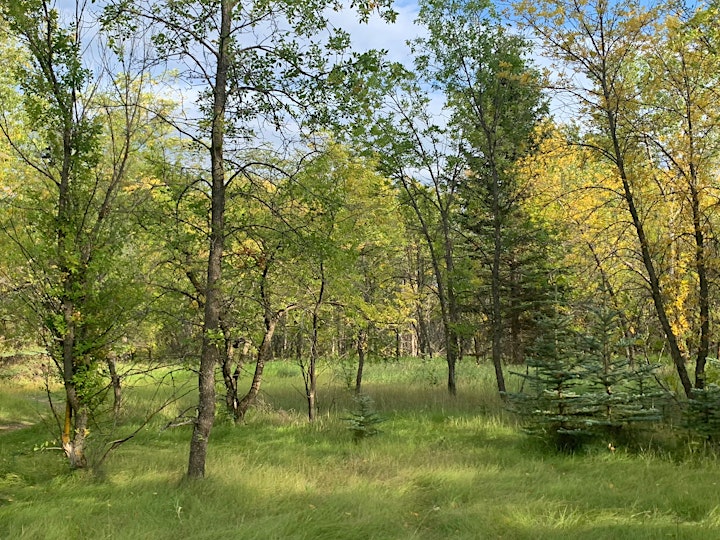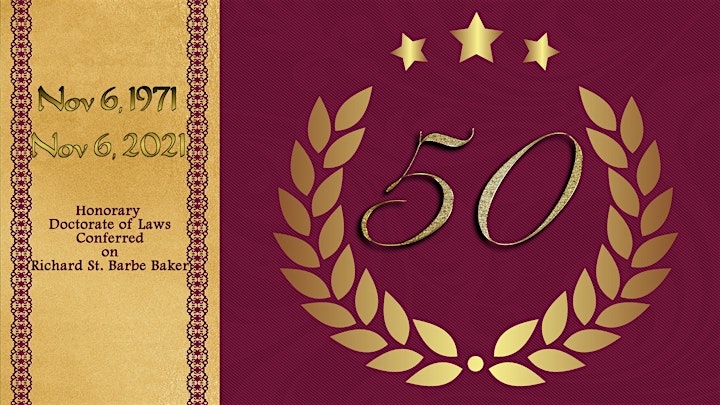 Heritage film release - information coming soon - November 6, 2021 - stay tuned
• 2021: Inspiring Environmental Action: Ordinary people doing the Extraordinary
The largest afforestation area in Saskatoon was named after Richard St. Barbe Baker OBE, Hon. LL.D. F.I.A.L., For. Dip. Cantab., ACF (9 October 1889 – 9 June 1982). Baker was a silviculturist, conservationist, environmental activist and prolific author, who contributed greatly to worldwide forest protection, reforestation and desert reclamation efforts. Richard St. Barbe Baker was one of the first climate change activists in that he addressed the issues surrounding climate change before this reality was named and his life demonstrates how an individual can take extraordinary action for environmental education and protection. Baker was ahead of his time in many ways and he is an inspirational role model for our time. The organization he started in 1922, now known as the International Tree Foundation, and other successful international organizations and activities started by individuals inspired by him (Eg: Plant-for-the-Planet and The Forest Trust) demonstrate this potential for inspired action. November 6, 2021 is the 5oth anniversary of Baker being awarded an honorary Doctorate of Laws from the University of Saskatchewan (U of S). Baker has other connections to Saskatoon; he was one of the first 100 students at the U of S, initiated former Prime Minister John Diefenbaker there, planted a tree at the U of S on World Environment Day, 1982, died here 4 days later and is buried in Saskatoon's Woodlawn Cemetery.
#10YearsOfNTD, #NationalTreeDay, #NTD2021, benefits of trees, Canada, celebrate trees, greenspaces, Sylvan dreaming, sylvan knowing, secret life of trees, secret life of forests semiosis, ecological ethics, cosmic diplomacy, tree sense,biophilia, nature, taking time to smell the roses,
Organizer of Our Forests. Are they alive?
Your contributions to support our mission are greatly appreciated by residents of Saskatoon and surrounding area who enjoy the forest, these local parks, wetlands and green spaces.
The Friends of the Saskatoon Afforestation Areas Inc. not – for – profit incorporation has five charitable purposes as follows;
1/ To protect the environment for the benefit of the public by conserving or restoring ecosystems and biodiversity on a long-term basis at the Saskatoon Afforestation Areas, which were preserved in perpetuity by City of Saskatoon Council in 1972.
2/ To protect the environment for the benefit of the public by reducing pollution and by cleaning up illegal trash dumping in the Saskatoon Afforestation Areas through addressing land dump sites and monitoring wetlands and greenspaces for instances of illegal dumping
3/ To provide public amenities by maintaining the Saskatoon Afforestation Areas.
4/ To protect and preserve significant heritage sites by ensuring safety, restoring, developing, and maintaining the Saskatoon Afforestation Areas with a view to commemorating the Saskatoon Afforestation Areas and educating the public about it.  Commemorate; honor and respect the past, celebrate the present and provide a legacy for the future.
5/ To receive and maintain a fund or funds and to apply all or part of the principal and income therefrom, from time to time, to qualified donees as defined in subsection 149.1(1) of the Income Tax Act (Canada).
The Friends of the Saskatoon Afforestation Areas Inc. is a not – for – profit incorporation registered with the Information Services Canada (ISC) Saskatchewan, under entity number 102084283.
The initial goals are to increase the safety and preservation of the afforestation areas as outlined here.  
As incorporated entities with an unique identity, Friends are governed by board members; and have customized organizational by-laws and letters patent.  Friends work locally with the City of Saskatoon park superintendent, MVA guidance, and other park liaisons as designated by the park superintendent. In Ontario, there are many, many Friends of the Park organizations, working together collaboratively to achieve mutually beneficial objectives.