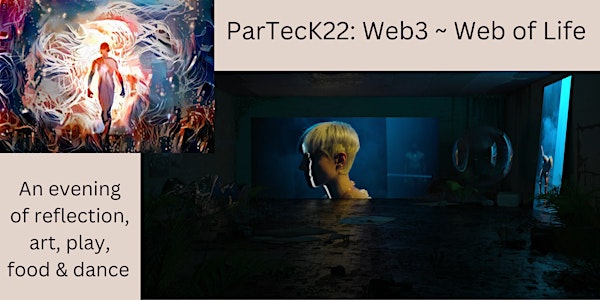 ParTecK22: Web3 ~ Web of Life
We are all participants in the great web. Let's come together in the weave.
When and where
Location
Conscious Lab 422 Richards Street #Suite 200 Vancouver, BC V6B 2Z4 Canada
About this event
Our theme for ParTecK ('participatory tech-knowlogy') this year is about being active participants in the wellbeing of the web of life, in a context that broadens to include web3 in the conversation.
We'll have 5 "courses" to the evening, beginning with a group experiential-reflective on embodying the web of life curated by long time ParTecKian Lee White. Then we'll move into enjoying local artisanal pizza. A bit later, award-winning artist Brad Necyk will give a showing of his digital art film, Birth of the World. Participants will also have a chance to share what they are up to.
This is a chance for us to be in person, see some familiar faces, meet some new ones and continue the conversation. Whether you are new to ParTecK or have been around a while, welcome.
If you'd like to know more about what we are up to with ParTecK22 this year, visit www.humandatacommons.org/parteck2022. Our online event just happened on Nov 4th and 5th.
ParTecK is a donation-based event and there will a basket at the door or you may donate by bitcoin. Space is limited for this event so please only people with tickets.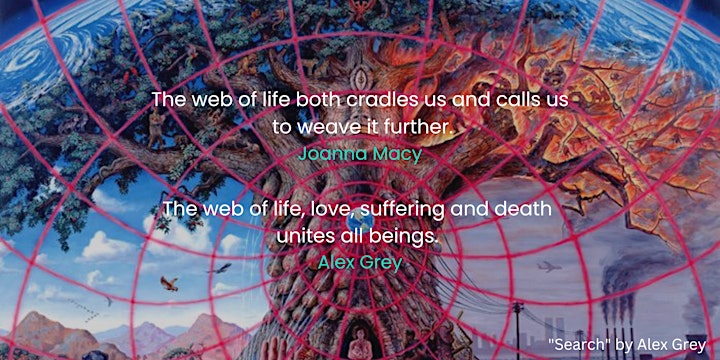 Lee White
A creative catalyst urging along the development of social impact technologies. A disruptor with a deeply held passion for data sovereignty, a super geek for clean energy policy, and a relentless ally for Indigenous rights and reconciliation. Lee grew up in Brentwood Bay on Vancouver Island next to the Tsartlip Nation, where he was blessed from a young age to be exposed to Indigenous cultures and an understanding of whose land he was on. His self-published nonfiction philosophy book "Rapt in Awe" further describes his awe for Indigenous worldviews. https://chinookx.ca
Brad Necyk
Digital artist, filmmaker, and writer. Brad's work focuses on mental illness, consciousness, and climate collapse. Currently, he is creating an augmented reality liver transplant manual as a postdoctoral fellow but is readying to transition into work on psychedelics, healing, and ecology in the web3 space. www.bradnecyk.com