Path to Understanding: A Collective Response to Islamophobia
Description
This past year has been a heart-wrenching time for many. Much of the Western world has seen an increase in hate crimes towards visible minorities and certain faith communities, accompanied by the introduction of policies that institutionalize these ideas. Divisive ideas fueling racism and discrimination are often rooted in fear or a lack of understanding – in particular about Islam. Unfortunately, Canada is not immune to these trends. The rise of Islamophobia impacts us all and challenges cherished Canadian values of diversity and equality.
Join the Ismaili Centre, YWCA Metro Vancouver and University of British Columbia in an inclusive dialogue on the rise of Islamophobia and populism in North America and ways in which we can engage our communities to strengthen our commitment to pluralism.
---
Agenda:
5:30-6:00pm Registration
6:00-6:15pm Opening remarks

6:15-7:00pm Keynote: The Rise of Islamophobia
7:00-7:15pm Break
7:15-8:00pm Interfaith Panel Discussion

8:00-8:30pm Networking reception
---


Keynote speaker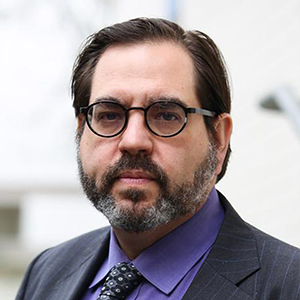 Peter Klein
Associate Professor, UBC, Graduate School of Journalism
The Rise of Islamophobia
– how does it mirror historical movements of racism?
Peter W. Klein is the founder of the Global Reporting Centre, a Vancouver-based non-profit focused on producing and innovating journalism on under-reported issues around the world. He is former director of the University of British Columbia Graduate School of Journalism, where he continues to serve as an Associate Professor, teaching investigative and global reporting, and leading research projects on global health and security. He was a longtime producer at CBS News 60 Minutes, and is a regular opinion contributor to The Globe & Mail.He is the recipient of numerous journalism awards, including several Emmy, Murrow and Sigma Delta Chi awards. He has an MS in Journalism from Columbia, and lives in Vancouver, Canada, with his wife and four children.

Panel Discussion
Moderator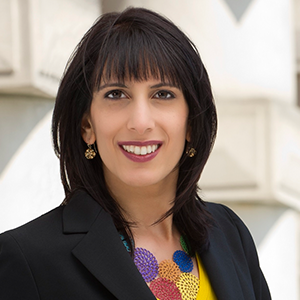 Shachi Kurl
Executive Director, Angus Reid Institute
Shachi Kurl is the Executive Director of the Angus Reid Institute and an award winning reporter. Kurl can be found offering analysis on CBC's "At Issue," Canada's most-watched political panel, as well as in The Globe and Mail and the National Post. At the Institute—one of North America's premier nonpartisan, not-for-profit research and public opinion polling organizations—she works to further public knowledge, debunk myths and contribute to debate and discussion in meaningful ways, enhancing the understanding of issues that matter to Canada and the world.
Panelists
Bishop Michael Ingham
Michael Ingham is a retired Bishop of the Diocese of New Westminster of the Anglican Church of Canada and a well-respected author. His books cover topics relating to religious pluralism and interfaith a dialogue. Bishop Ingham is an active member of the United Religions Initiative - interfaith network that cultivates peace and justice by engaging people to bridge religious and cultural differences and work together for the good of their communities and the world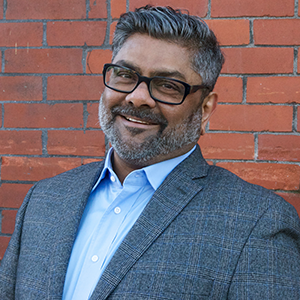 Zool Suleman
Zool Suleman is a Canadian Immigration and Refugee rights lawyer. Since 2005, he has chaired and been a Member of the Vancouver Mayor's Working Group on Immigration for Mayors Campbell, Sullivan and Robertson. He was awarded the City of Vancouver Diversity Award by Mayor Robertson in 2017. An advocate against racial profiling in Canada since the events of 9/11, he assisted in organizing a national effort for Federal legislation to stop racial profiling. As a founding member of the BC Islamophobia Legal Assistance Hotline project , he has spoken out for the human rights of Muslim communities. Most recently, he has re-launched Rungh, a web-based project that explores cultural production from the lens of racialized communities.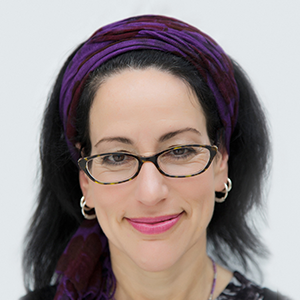 Rabbi Laura Kaplan
Rabbi Dr. Laura Duhan Kaplan is a spiritual teacher of grace and depth. Weaving a tapestry of ideas, insights, and student voices, she brings existential, philosophical, and religious questions to life. Professionally, she brings her gifts to the training of liberal clergy and chaplains. She serves as Director of Inter-Religious Studies at the Vancouver School of Theology, and as a core faculty member at ALEPH Ordination Programs. She has been honoured by her past employers with the titles Rabbi Emerita of Or Shalom Synagogue and Professor Emerita of Philosophy at UNC Charlotte. She was awarded the Carnegie Foundation's U.S. Professor of the Year Award.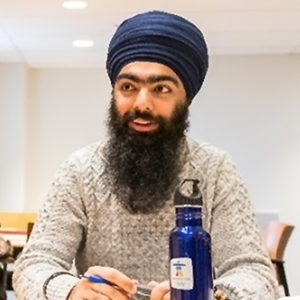 Sukhwinder Gill
Sukhwinder Gill is working towards a Master of Arts in Asian Studies at the University of British Columbia, focusing his studies on Sikh tradition and Sikh literature. He works as a research assistant for Asian Stories, where he interviews persons of interest in the South Asian Community in the Vancouver area to highlight their unique stories. A special focus of this project is highlighting the struggle against racism that South Asian immigrants have faced in Canada, as well as showcasing their determination, confidence and unwavering commitment to succeed in their new country. Gill is an active community volunteer and student. He is a Punjabi Intercultural History Advisory committee member at the Royal British Columbia Museum and last year he was the co-president of the UBC Sikh Students' Association where $32,000 was raised for a local charity.


Networking Reception
After the discussions there will be an opportunity to enjoy refreshments and meet the speakers, local community leaders and members of the public to talk about some of the topics covered during the event.
---
Parking: Free parking is available at the Ismaili Centre. Additional parking is also available at the corner of Curle Avenue and Kalyk Avenue.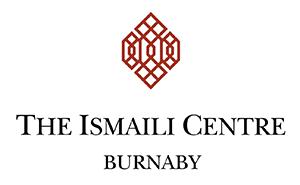 About the Ismaili Centres: A central purpose of the Ismaili Centres is to encourage mutual exchanges and understanding between diverse peoples, communities and faiths. The Centres are, therefore, not only places for spiritual search, but also spaces for broadening intellectual horizons and fostering an appreciation of pluralism.

About YWCA Metro Vancouver: YWCA Metro Vancouver is a registered charity providing a range of integrated services for women and their families, and those seeking to improve the quality of their lives. From early learning and child care to housing, health and fitness, employment services and leadership, YWCA Metro Vancouver touches lives in our communities.

About University of British Columbia: The University of British Columbia is a global centre for research and teaching, with over 61,000 students at campuses in Vancouver and the Okanagan. Since 1915, UBC's West Coast spirit has embraced innovation and challenged the status quo. Its entrepreneurial perspective encourages students, staff and faculty to challenge convention, lead discovery and explore new ways of learning. UBC embraces the open exchange of ideas, recognizing that our combined experiences, expertise and knowledge are needed to address the salient questions of our time.