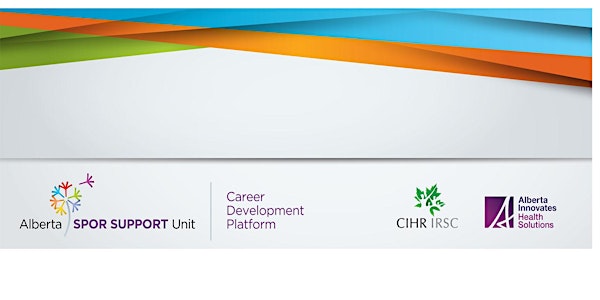 Patient-Oriented Research Training Program
Event Information
Location
Calgary, Edmonton, Lethbridge, and online
Description
The Patient-Oriented Research Training Program will provide participants with a foundational understanding of Patient-Oriented Research (POR). It is intended to help equip research team members with the skills and knowledge necessary to engage meaningfully in projects that involve a POR approach.
The Training Program is open to anyone who is collaborating, or planning to collaborate, in POR. It is intended for graduate students, trainees, community and academic researchers, patients and family members, health care professionals, decision-makers, and industry and community stakeholders who are interested in learning about, or contributing to, POR in Alberta. The sessions will provide knowledge and skills related to various aspects of POR and showcase Alberta researchers who will share their POR experiences.
Participants are encouraged to attend a local session, held simultaneously in Edmonton, Calgary, and Lethbridge. For those unable to attend in-person, online participation is welcomed. The link to the session will be sent via email; please register for an online ticket to ensure this link is sent to you prior to the event. There is no cost for the sessions, which will be held monthly from January - May and September - November.
Session #1: Introduction to Patient-Oriented Research
---


Wednesday, January 27, 2016
4:30-6:00pm
Introduction to Patient-Oriented Research, with Speakers live from the University of Calgary:
Dr. Marilynne Hebert, Alberta SPOR SUPPORT Unit Career Development Joint Platform Lead, and Associate Professor at the University of Calgary, Department of Community Health Sciences.

Guest Speaker: Dr. Braden Manns, Svare Professor in Health Economics, Interim Scientific Director AHS Kidney SCN, Associate Professor at the University of Calgary Department of Medicine and Community Health Sciences.
The in-person sessions will take place in the following locations - please indicate the location you plan to attend when you select your ticket:
University of Calgary (Foothills Site) - W21C Multi-purpose Room, Ground floor TRW Building, 3280 Hospital Dr NW, Calgary AB
University of Alberta - Edmonton Clinic Health Academy (ECHA), 11405 87 Ave NW, Room 2-140
University of Lethbridge - 4401 University Dr, Room B716, UHall.
Online access - please register for the online access ticket and your email address will be used to forward the link for the session prior to the event.
We look forward to seeing you on January 27!
Save the Date for Session #2 - February 24, 2016 with Guest Speakers live from Edmonton at the University of Alberta.


Date and time
Location
Calgary, Edmonton, Lethbridge, and online