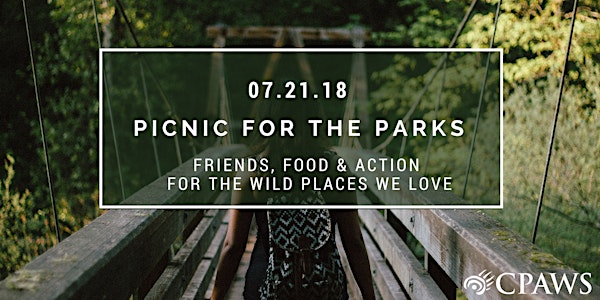 Picnic for the Parks!
Description
BC Parks harbour some of our favourite places, protected for people and animals to enjoy. They provide critical habitat for species at risk, which grows more and more important as climate change threatens many of the landscapes that humans and wildlife depend on. Unfortunately, our parks have suffered from a lack of funding for decades.
This lack of funding creates a dangerous lack of protection for these treasured places. BC Parks staff are overworked, unable to monitor the activities and educate the people that fill these parks. Without proper resources for our parks, they risk being "paper parks" - protected in theory but not in practice.
On Canada's Parks Day, July 21, we are going to head out into the parks with friends, food, and tools to take action!
Sign the petition and learn more about the Stand Up for Parks campaign:
StandUpForParks.ca
If you are organizing a group event, you may want to be covered under a group's liability policy. Some groups which provide this are: