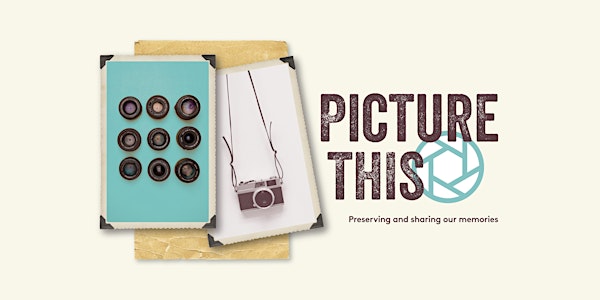 Picture This 01 - Photography Fundamentals
Come learn about photography from professional photographer Jacques Gaines!
Date and time
Starts on Tue, Oct 11, 2022 6:30 PM EDT
Location
Morrin Centre 44 Écossais St Quebec City, QC G1R 4H3 Canada
Refund Policy
Contact the organizer to request a refund.
Eventbrite's fee is nonrefundable.
About this event
With the help of professional photographer Jacques Gaines, the Morrin Centre is offering a series of five photography workshops. Each workshop, held on a Tuesday evening, will present a different aspects of photography, from framing to computer photo-editing.
In this workshop, Gaines will be introducing participants to the fundamentals of photography.
Participants may either audit the workshop (attend just to watch) or bring the following items to actively participate in the exercises:
A camera. Whether a $100 camera or a $5000 camera, we do not care. Anything goes! It can even be your phone, though it should then be a fairly recent phone.
The picture you are most proud of. It can be a digital copy or a print. (You do not have to show it to the class).
In addition to that, please:
Dress for the weather outside. After the workshop, for those willing, the teacher will sometimes do a small photo walk if we have the time.
Make sure you have eaten before coming. It's not fun having a student in a bad mood!
Visit morrin.org/picturethis to see the full project programming.
/////
Avec l'aide du photographe professionnel Jacques Gaines, le Morrin Centre offre une série de cinq ateliers de photographie. Chaque atelier, tenu un mardi soir, présentera un aspect différent du sujet, du cadrage à l'édition de photos par ordinateur.
Dans cet atelier, Gaines présentera une introduction aux bases de la photographie.
Veuillez noter que cet atelier sera donné en anglais.
Les participant.e.s peuvent assister à l'atelier en tant que spectateur, ou peuvent amener les items suivant pour participer activement aux exercices :
Une caméra. Que ce soit une caméra à 100 $ ou à 5 000 $, peu importe! Ce peut même être votre téléphone cellulaire, tant que c'est un téléphone assez récent.
La photo dont vous êtes le/la plus fier/fière. Ce peut être une copie digitale ou physique. (Vous n'aurez pas à la montrer à la classe).
De plus, veuillez :
Vous habiller en fonction de la température. Après l'atelier, pour les intéressé.e.s, le professeur offrira parfois des « marches photographiques » si nous en avons le temps.
Assurez-vous d'avoir mangé avant l'atelier. On ne veut personne de mauvaise humeur !
Visitez morrin.org/devantlobjectif pour voir la programmation complète du projet.
About the organizer
As an English-language cultural centre located in the historical quarter of Quebec City, the Morrin Centre strives to be a leading cultural institution of national standing, providing the Francophone and Anglophone public with rich, engaging programming in the areas of heritage interpretation, education, and the arts.  Building upon our building's history and key institutions, our programming aims to provide historical perspective on Quebec City's unique French-English heritage, develop enhanced educational opportunities for youth,  and act as a springboard for artistic creativity.
--
Le Morrin Centre est un centre culturel de langue anglaise qui fait la promotion du patrimoine de la communauté anglophone à Québec, encourage les échanges culturels et offre une grande variété d'activités, telles que des services de bibliothèque, des visites guidées, des rencontres avec des auteurs, des ateliers d'écriture et un festival d'écrivains. Son édifice de 200 ans, situé au coeur du Vieux-Québec, est géré par la Literary and Historical Society of Quebec et fait partie des lieux historiques nationaux du Canada.