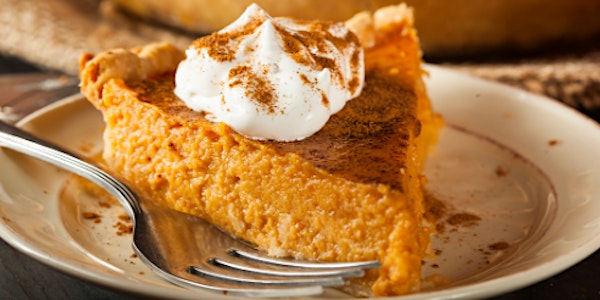 This Thanksgiving as we gather with our families, why not add a sweet ending to a wonderful meal. All in support of our Outreach Ministries.
About this event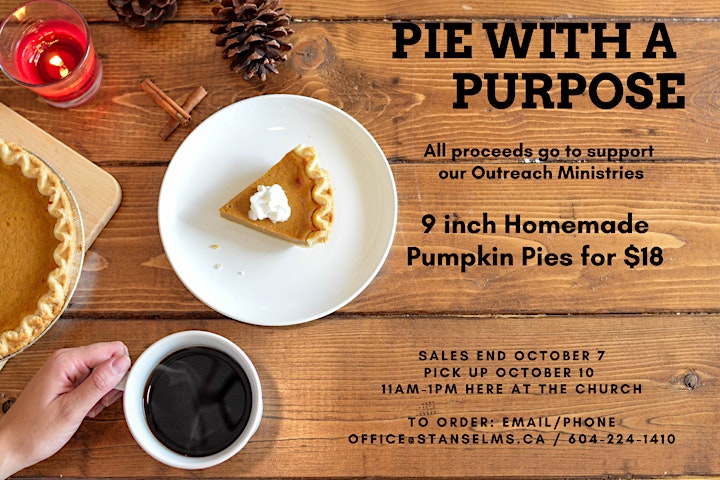 Homemade 9in pumpkin pies are on sale for a limited time to add a warming festive flair to your celebrations, or as a gift to another celebrations. All proceeds from the sales go to our Outreach Ministries, with more information below on what they are.
Sales close October 7th
Pick up at the church on Saturday October 10 between 11am and 1pm.
Payment maybe made online ahead of time at https://www.stanselms.ca/pages/giving
or by cash/cheque on the day of pick up.