Description
How do we make sure we have enough generation capacity to face our future electricity demand? What is the best method to procure new low-cost generation facilities? Every year, power system planners need to answer these difficult questions. There are numerous ways to add new generation capacity to the power system. Ontario's Independent Electricity System Operator (IESO) is planning to introduce a capacity market for the purpose but how will this market work in practice? Are emerging technologies such as intermittent generators and energy storage ready to compete with conventional generators?
The answers to these questions and more will be explored by IESO distinguished research fellow Bhanu Opathella, who has carried out comprehensive economic optimization research at the Centre for Urban Energy at Ryerson University.

Light refreshments will be served.
Please let us know if we need to make any accessibility accommodations to ensure your inclusion in this event.

Presented in partnership with: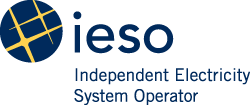 Speaker bio:

Dr. Bhanu Opathella is an IESO Distinguished Research Fellow at the Centre for Urban Energy (CUE) at Ryerson University, Toronto. He has a PhD degree in Power System Optimization, a master's degree in Energy Economics and Planning, and a bachelor's degree in Electrical Engineering. He has authored or co-authored more than 30 research articles and industrial reports.
Dr. Opathella works on large energy storage research projects and microgrid projects at CUE. His projects have been funded by the IESO, Hydro One, Toronto Hydro, Ontario Centres of Excellence, PowerStream and Semiconductor Research Corporation.
Before coming to Canada, Dr. Opathella worked for four years in the Transmission and Generation Planning Branch of the Ceylon Electricity Board in Sri Lanka. He has also worked as a researcher at the Asian Institute of Technology in Thailand.
Dr. Opathella is a member of IEEE and a registered professional engineer in Ontario.