About this Event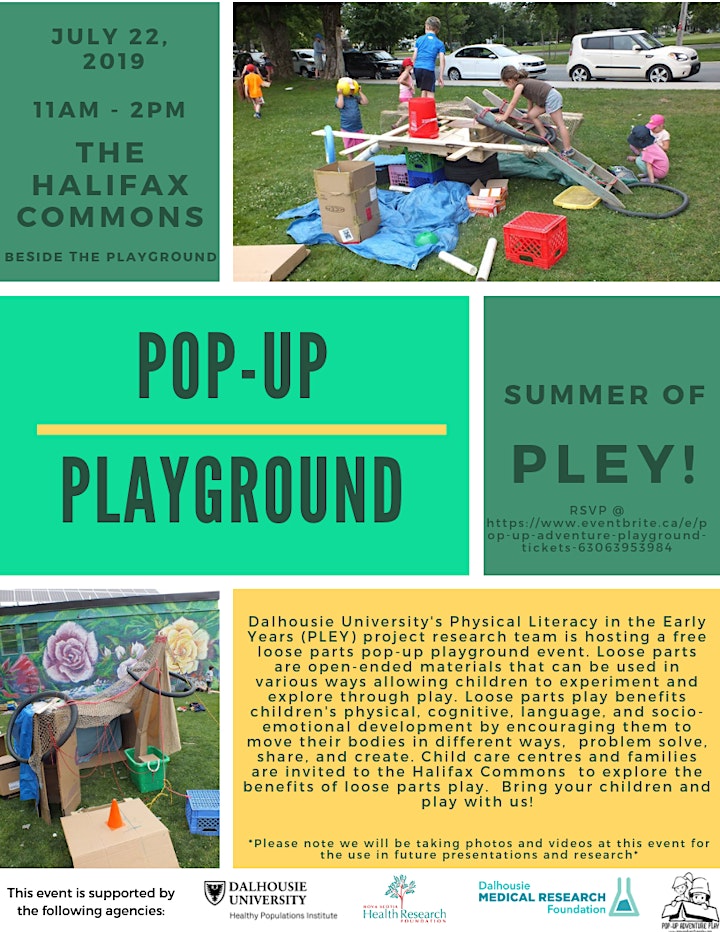 Play Outside NS is an offshoot of the Dalhousie University's Physical Literacy in the Early Years (PLEY) project research team is hosting a free loose parts pop-up playground event. This loose parts pop-up playground is being coordinated in collaboration with Pop-Up Adventure Play. Loose parts are open-ended materials that can be used in various ways allowing children to experiment and explore through play. Loose parts play benefits children's physical, cognitive, language, and socio-emotional development by encouraging them to move their bodies in different ways, problem solve, share, and create. We encourage you to bring your children and play with us!
This event is RAIN or SHINE!
For more information on loose parts, the PLEY Project, and outdoor play initiatives, please visit our website.
*If cancelled we will post on our Facebook page: https://www.facebook.com/PlayOutsideNS/
Please note Dalhousie University will be taking photos and videos at this event for the use in future presentations and research.