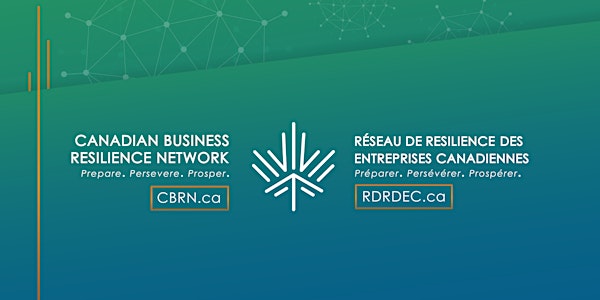 Preparing For Smart And Sustainable Growth To Benefit Canadian Businesses
Learn how the Port of Vancouver is preparing for smart and sustainable growth to benefit Canadian businesses.
About this event

Around the world, Canada is seen as a leader in many ways. However, in the face of a dynamic and shifting global economy, if we fail to prepare for future trade demands, we run the risk of being left behind. If this were to happen, the economic consequences would be bleak, leaving a lasting impact on Canadian businesses, many of which are already struggling today.
As the agency responsible for the stewardship of Canada's largest port, the Vancouver Fraser Port Authority works in the interest of all Canadians, developing vital trade-enabling infrastructure to support future trade demands and, in turn, benefit businesses across Canada. Join Robin Silvester, president and CEO of the Vancouver Fraser Port Authority, as he shares their plans for smart and sustainable growth at the Port of Vancouver, for the benefit of communities and businesses across the country.

Robin Silvester
President and CEO, Vancouver Fraser Port Authority
Robin Silvester leads the Vancouver Fraser Port Authority, the federal agency responsible for enabling Canada's, trade through the Port of Vancouver, which is Canada's largest port. The port handles approximately $200 billion in trade annually and sustains 115,000 jobs across Canada.
In just over a decade leading the port authority, Robin has overseen unprecedented port growth due to port authority-led infrastructure investments in Vancouver's gateway, which have catalyzed and supported private-sector investments across the port. During Robin's tenure, shared investments in the gateway have helped drive more than 40% growth in international trade through the Port of Vancouver.
Under Robin's leadership, the port authority set and is actively advancing a vision to make the Port of Vancouver the world's most sustainable port—a port that is a global leader at delivering economic prosperity through trade, protecting the environment, and enabling thriving local communities.
The port authority is winning significant recognition for its environmental programs, including the world-leading ECHO program, as well as its three-pillar sustainability work. Recent awards include the Ocean Award for leadership in ocean conservation, a Lloyd's List Americas Award in the environment category, and a Governance Professionals of Canada Excellence award for sustainability governance.
Prior to joining the port authority, Robin served as chief executive for Australian property and facilities management business, United Group Services ANZ; held senior roles in Vancouver, London, and Sydney with P&O Ports, including acquiring and operating Centerm Terminal in Vancouver; and held business management and strategy roles in the U.K. steel and chemicals industries.
He holds a master's degree in mechanical engineering from Cambridge University and has completed a corporate finance program at the London Business School, and the ICD Directors Education Program. He sits on a variety of boards, including being past chair of the Greater Vancouver Board of Trade, and is co-chair of the Presidents Group, a network of business leaders in B.C. focused on helping increase employment opportunities for people with disabilities.