Description
The Profit Like the Experts seminar was created by the Alberta Securities Commission for its 2017 Fraud Prevention Month campaign. The event was made to raise awareness about the red flags of investment fraud.
For more about the campaign, click here.


---


Register today for our FREE lunch seminar and your chance to learn how to Profit Like the Experts™
Join financier, Jonathan Fisher, director and senior partner at Maplestock Investments, for a one-hour seminar to be hosted at the Carriage House Inn, Calgary on February 22, 2017 from noon to 1:00 p.m. It's free to attend and lunch will be provided, but space is limited.
Register today for your chance to win a tablet!
---
We're offering you a unique opportunity to benefit financially from the province's sluggish property market.
At this seminar, Jonathan will introduce you to our robust portfolio of distressed condos in Calgary, provide insider tips and answer any questions you might have about these guaranteed low-risk, high-yield, property-backed securities.
Register for our seminar and when the economy turns, you'll be casting your retirement worries aside and reaping the rewards of a lucrative investment.
Remember, the best investment is a smart investment.
Carriage House Inn, 9030 Macleod Trail South, Calgary T2H 0M4
Organizer of Profit Like The Experts™ Seminar


As one of Canada's most trusted investment fund companies, Maplestock Investments LP has been managing money on behalf of investors since 2009. It became known for its expertise in foreign funds following successful ventures into the eastern European and South American markets.
In recent years, the company has increased its presence across the world and expanded its lineup of funds to provide investors with an increasingly comprehensive offering of Canadian, global and industry investments.
---
About Our Speaker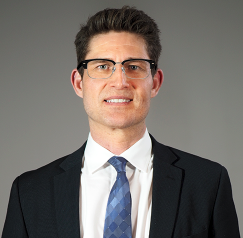 British-born financier, Jonathan Fisher, graduated from the London School of Economics in 1990. He spent nineteen years working in mergers and acquisitions in both London and Frankfurt before establishing property investment company, Maplestock Investments, in 2009. 
Under Fisher's tutelage, Maplestock Investments has grown into a multi-billion-dollar business following successful ventures in the eastern European and South American real estate markets. His current focus is southern Alberta, Canada.
When he's not sailing his yacht in the Caribbean, Fisher dedicates his time to helping ordinary people reap extraordinary returns in sluggish real estate markets. He is author of the best-selling guide for first-time investors – Profit Like The Experts™.