Description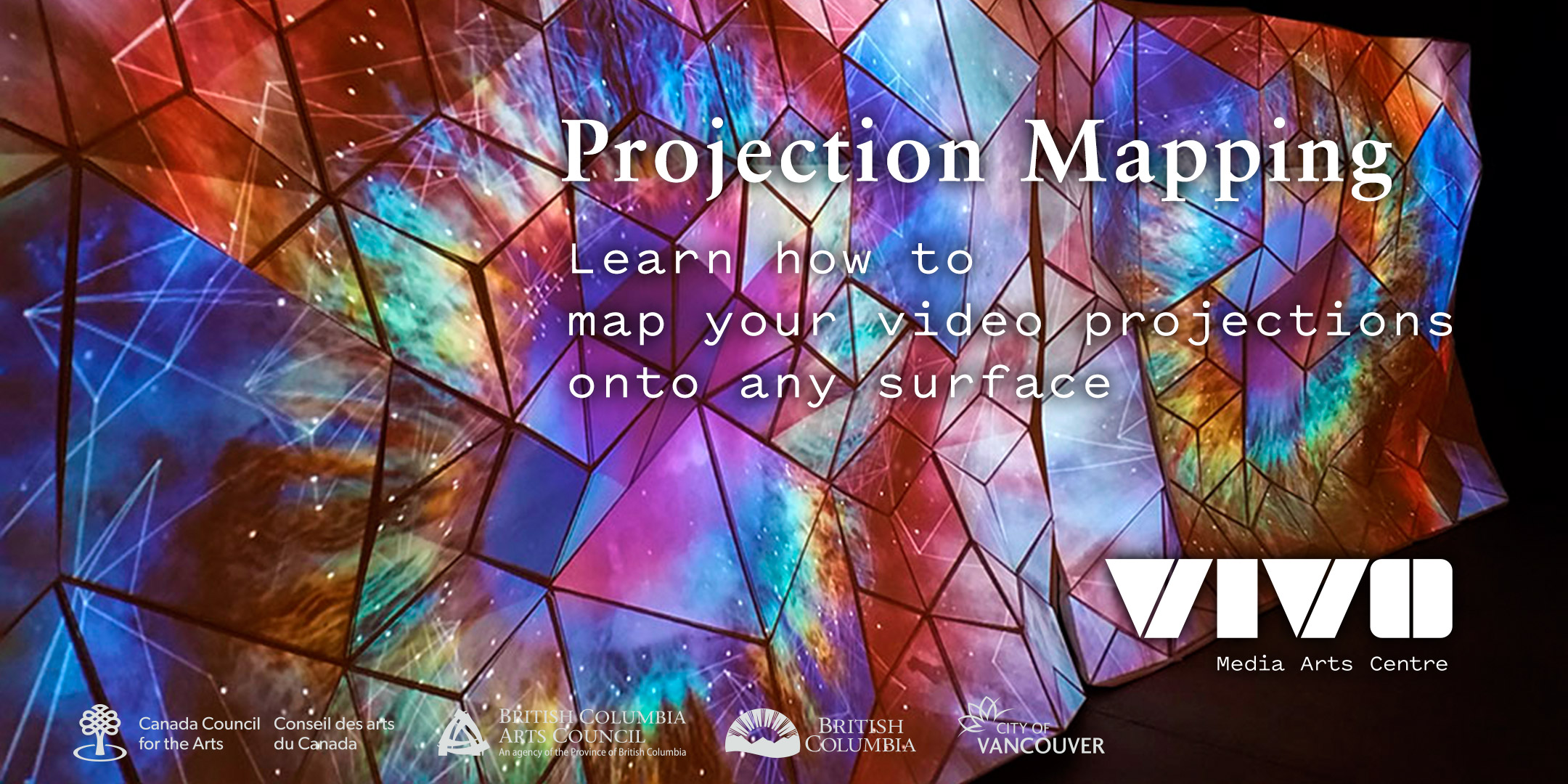 Create wild new perspectives by mapping your videos onto any surface with artist Stuart Ward.
2 sessions, 9 hours total // $92, or $65 with any VIVO Producer Membership (+GST)

Session 1: Fri Nov 29, 1pm - 4pm
Session 2: Sat Nov 30, 12pm - 6pm 

Two extended subsidies available for this workshop:
https://forms.gle/wBzzU9eYLkJGqTwo7
Prerequisite: General computer literacy (e.g., saving files, facility with a mouse and keyboard).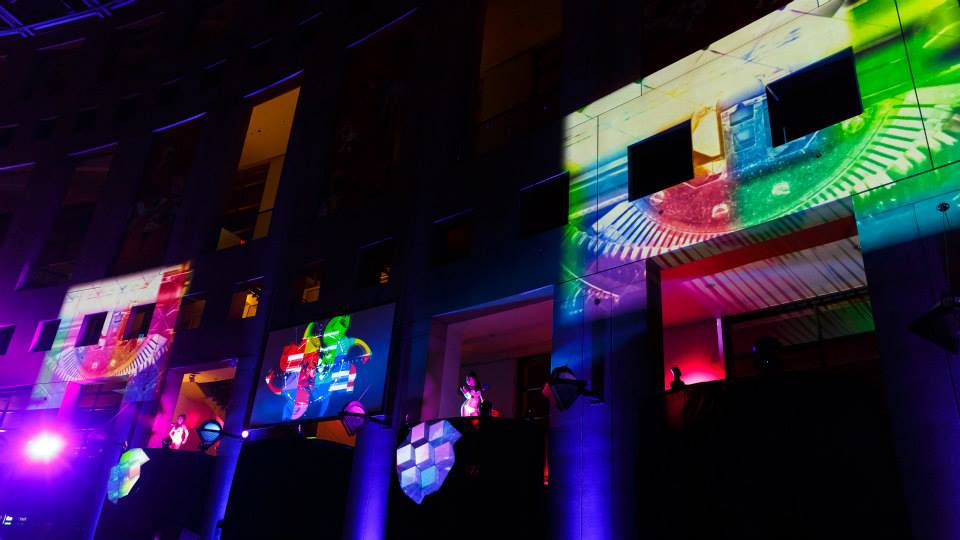 This workshop introduces you to projection mapping, allowing you to map your video content onto any architectural surface in the real world, even if it's not flat! With projection mapping you can project a new skin onto common objects of any 3D shape, deconstructing and redefining them to create wild new perspectives for live performance or interactive installations.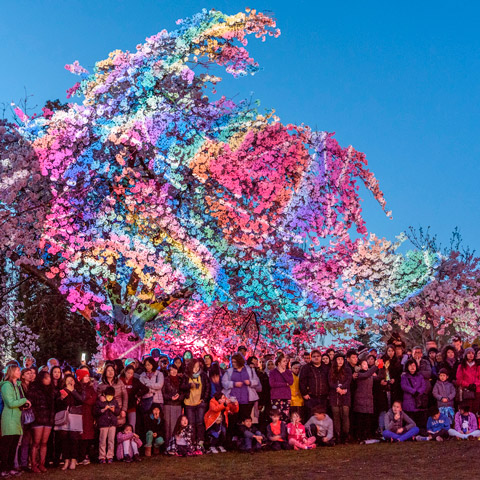 Learn different concepts and techniques through demonstration and hands-on application by doing exercises. Understand the challenges of different surface geometries and materials. Technical considerations will also be covered, including projector operation, outputting video from a Mac computer, media resolution, and editing using a simple media editor. As a group, the class will go through a series of instructions on basic use of software for the creation of dynamic video art, VJing, and projection mapping, including Modul8 and MadMapper.
Expand your video ideas beyond the flat screen while transforming your visual environment!
---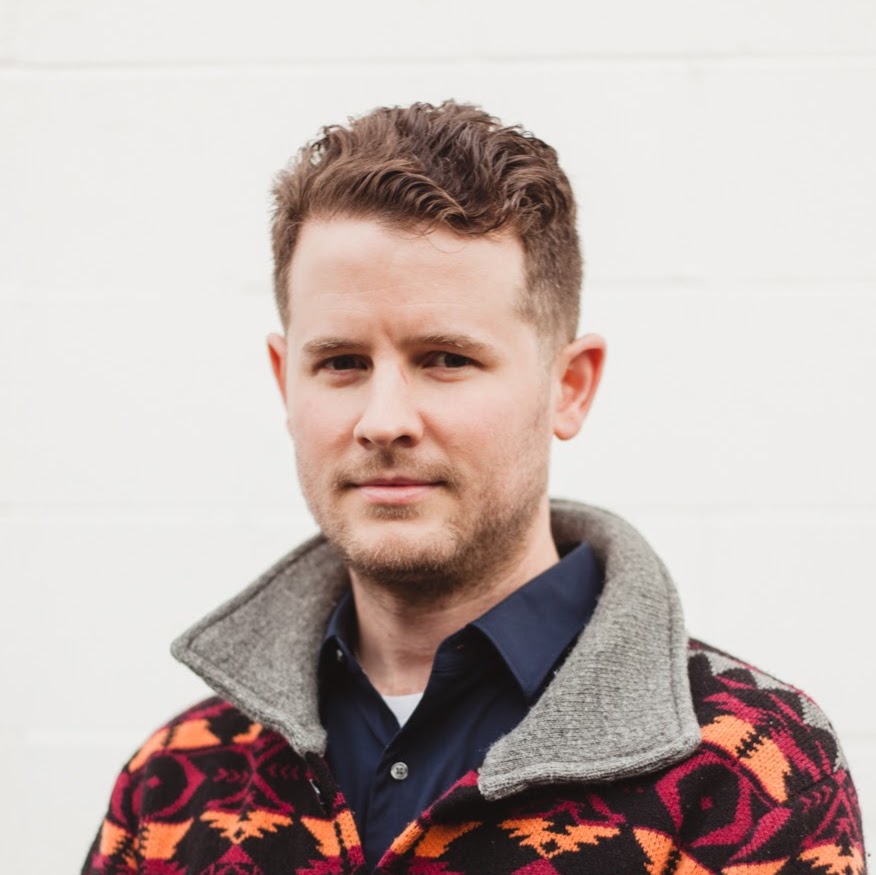 Specializing in live video performance, exhibition, and projection mapping, Stuart Ward has created installations for fashion shows, club nights, festivals and art spaces. His current artistic interests include 3D projection mapping and multi-sensory experience works, collaborating with musicians and other performers. In 2008, he founded Hfour (hfour.ca), a multidisciplinary team of artists and designers who collaborate using video, light, code, architecture, and sound to create unique immersive installations for events, conferences, public spaces, festivals, and museums.
---
Questions? Email us at education@vivomediaarts.com or call 604-872-8337, ext. 5

Want access to discounts?

Sign up to for an Extended Producer Membership -- it's totally worth it if you're taking more than one workshop within the year!
Or redeem your the Video Bucks you earned by volunteering
---
Refunds: Class sizes are small, and our instructors need to be paid–if you can't make a class that you've signed up for, we need time to alert wait-listed participants. VIVO presently asks that withdrawals from workshops be requested by emailing education@vivomediaarts.com at least 12 days prior to the workshop date, if you would like to receive a refund minus a $5 administration fee. Thanks!
Organizer of Projection Mapping with Stuart Ward
VIVO MEDIA ARTS CENTRE, incorporated in 1973 as the Satellite Video Exchange Society (SVES), is Vancouver's oldest media arts access centre. VIVO continues to fulfill its founding vision by directly supporting independent artists, community-based producers and activists to develop and exchange their skills in a supportive environment. Our members gather around the tools and material means of production to invent new understandings, new genres and new friendships. Reflecting both the diversity of contemporary technologies and the symbiotic communities that coalesce around new forms of knowledge and creativity, our programming fosters formal, aesthetic and critical approaches to media arts practice. VIVO builds an audience of makers, organizers and critics through artists in residence, lectures, workshops, performances, exhibitions and curatorial and archival research. As an integral artist run centre in Vancouver, our resources and facilities will continue to inform and influence engagement in all levels of media art investment.