Part 2: A Canada-wide conversation on public art and monuments in the context of municipal planning. Special Guest, Ken Lum.
About this event
Part 2 of a two-part series on public art and monuments in Canada.
Information on Part 1 will be available shortly.
Note: This event has been expanded. The original date of June 10 has been postponed to September 14 in order to accommodate this expansion and provide a deeper conversation on developments in this field of work. We thank our registered participants and special guest Ken Lum for their understanding and accommodation. We look forward to hosting this conversation in September.
Contact events@creativecity.ca for more information or to request a refund.
CCNC members attend for free.
Non-members are welcome and encouraged: $25.00*
* If an attendee decides to become a member of CCNC following this event, they will receive $25.00 off of the cost of a 12-month membership subscription.
Please Note: Bursaries are available to those who find the registration fee to be a barrier. To inquire about claiming a bursary, please email events@creativecity.ca. Bursaries are limited.
Itinerary at a glance:
Hosted by the Public Art Network Council of CCNC
Q&A with special guest Ken Lum
Small-group brainstorms and summaries
Networking and wrap up
11:00AM - 1:00PM (Pacific)
12:00PM - 2:00PM (Mountain)
1:00PM - 3:00PM (Central)
2:00PM - 4:00PM (Eastern)
3:00PM - 5:00PM (Atlantic)
3:30PM - 5:30PM (Newfoundland)
PROGRAM
Pre-Event:
1. LISTEN: Interview with Ken Lum on the Artful Conversations podcast
A transcript of this episode is available at artfulconversations.com
The Creative City Network of Canada podcast miniseries(part of Grant MacEwan University's Artful Conversations) launched three episodes between February and April 2021. Featuring three leaders in the Canadian and international cultural policy landscape, this miniseries is a must-listen for culture workers in this country.
Q&A with Ken Lum
CCNC is thrilled to welcome Ken Lum as the special guest for this event. Mr. Lum will join us from Philadelphia for a Q&A about his work. Check out the following to catch up on Ken's work:
Article, MacLean's: Who should get a monument? Meet the Canadian man trying to answer the question.
Podcast interview: ArtFul Conversations CCNC miniseries (transcript available)
Small Groups
Participants will then break off into small groups, each themed around a timely topic in public art and monuments. Discussions will last 45 minutes and allow for sharing of projects, initiatives, ideas, and queries. When the full group reconvenes, small group hosts will summarize their group's discussion for all to hear.
Topics
Social Justice and Public Art: How can we support and contribute to this work?
Permanence v. Temporary: Adaptive strategies in public art program administration
Resiliency: The Effect of COVID on Public Art Programs, Good or Bad?
Deschooling: What do public art program administrators need to unlearn?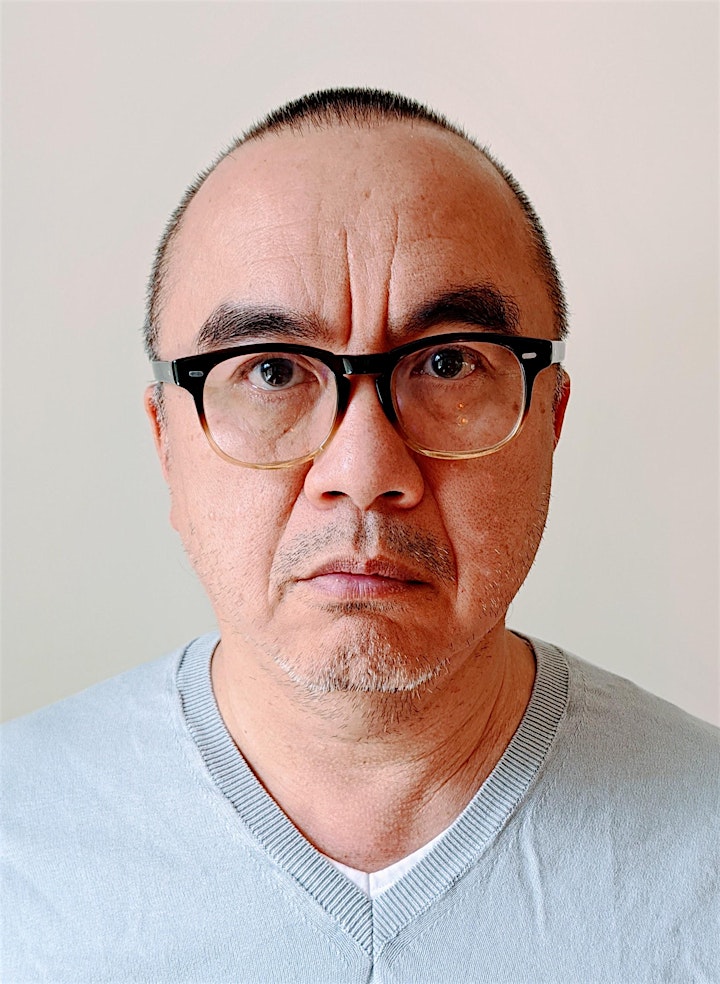 KEN LUM
Ken Lum is an internationally recognized artist. He is currently the Chair of Fine Arts at the University of Pennsylvania's Weitzman School of Design in Philadelphia.
A co-founder and founding editor of the Yishu Journal of Contemporary Chinese Art, he has published extensively, including numerous major catalogue essays and juried papers. He was keynote speaker at the 2010 World Museums Conference held at the Shanghai Museum in Shanghai as well as keynote speaker for the 15th Biennale of Sydney in Sydney, Australia. A book of his writings titled Everything is Relevant: Writings on Life and Life 1991–2018 was issued by Concordia University Press in 2020.
His exhibition record includes Documenta 11, the Venice Biennale, Sao Paolo Bienal, Shanghai Biennale, Carnegie Triennial, Sydney Biennale, Whitney Biennial, Gwangju Biennale among others. Since the mid 1990s, Lum has worked on several permanent public art commissions including for Vienna, the Engadines (Switzerland), Rotterdam, St. Louis, Leiden, Utrecht, Toronto and Vancouver. He has also realized temporary public art commissions in Stockholm, Istanbul, Torun (Poland), Innsbruck and Kansas City. Lum's public art often deals with individual and social identity formation in the context of historical trauma and the complications of official and non-official memory.
He also has a record of curatorial projects, co-curating Shanghai Modern: 1919–1945; Sharjah Biennial 7; and Monument Lab: Creative Speculations for Philadelphia. He is co-founder and Chief Curatorial Advisor for Monument Lab, a public art and history collective that recently won a 4 million USD Mellon Foundation Grant.
He is a Guggenheim Fellow and an Officer of the Order of Canada.
Date and time
Location
Refund policy
Organizer of Public Art and Monuments in Canada's Municipalities Part 2