About this Event
Electoral reform. Harmonized Sales Tax. Transit funding. The last few years have seen British Columbians participate in an unprecedented number of referendums. The result has frequently been increased political and regional division, confused voters, and a platform for extreme ideas.
In the time of fake news, ideological biases, and the rapid spread of misinformation, voters often have difficulty finding relevant, reliable, and concise information to help them assess the policy issues that appear on their ballots. Is there a way to consult the public without divisive rhetoric and poor-quality public discourse? And when is a referendum an appropriate tool to do so?
On Thursday, January 31, from 5:00pm-7:00pm, SFU's Morris J. Wosk Centre for Dialogue will host a community dialogue and reception to discuss real democratic reforms happening in the United States and in Canada. Penn State University political communication professor John Gastil will share his insights on a reform that can help voters make smarter decisions in initiative elections.
This event is one of the thirty events happening in 2019, celebrating the 30th anniversary of SFU's Vancouver Campus!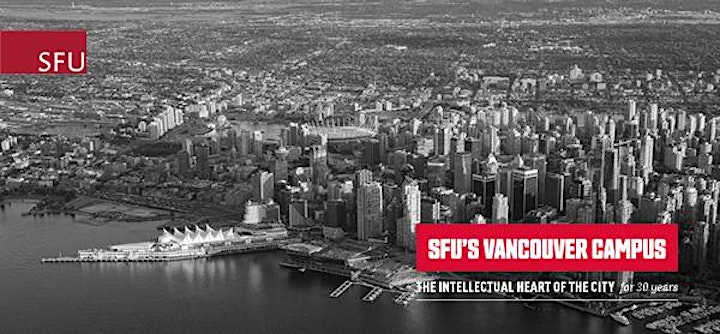 Registration Disclaimer
This event is free but requires registration to attend. Space is limited, so please cancel your registration on eventbrite or contact Grace (eunhyel@sfu.ca) if you are unable to attend.
Accessibility
The SFU Morris J. Wosk Centre for Dialogue is located at 580 W. Hastings St (enter via Seymour Street courtyard entrance), and is located a brief walk from Waterfront station and numerous bus stops. Bike stalls are available outside the Hastings entrance of SFU Harbour Centre (located across the street). Nearby parking is available at 500 & 400 W. Cordova St.
Washrooms are located on the lower level, second, third, and fourth floors. The venue has a gender-neutral washroom, available on the second floor. All floors within the building are wheelchair accessible and serviced by elevators. The chairs within AP Hall have armrests, with the seat measuring 47cm (w) x 46cm (d).
If you have any questions, concerns, or comments regarding this event's accessibility, feel free to connect with us at eunhyel@sfu.ca.