Award winning show will captivate audiences - celebrate the "not normal"! Full-length video followed by a live artist talk-back and Q&A.
About this event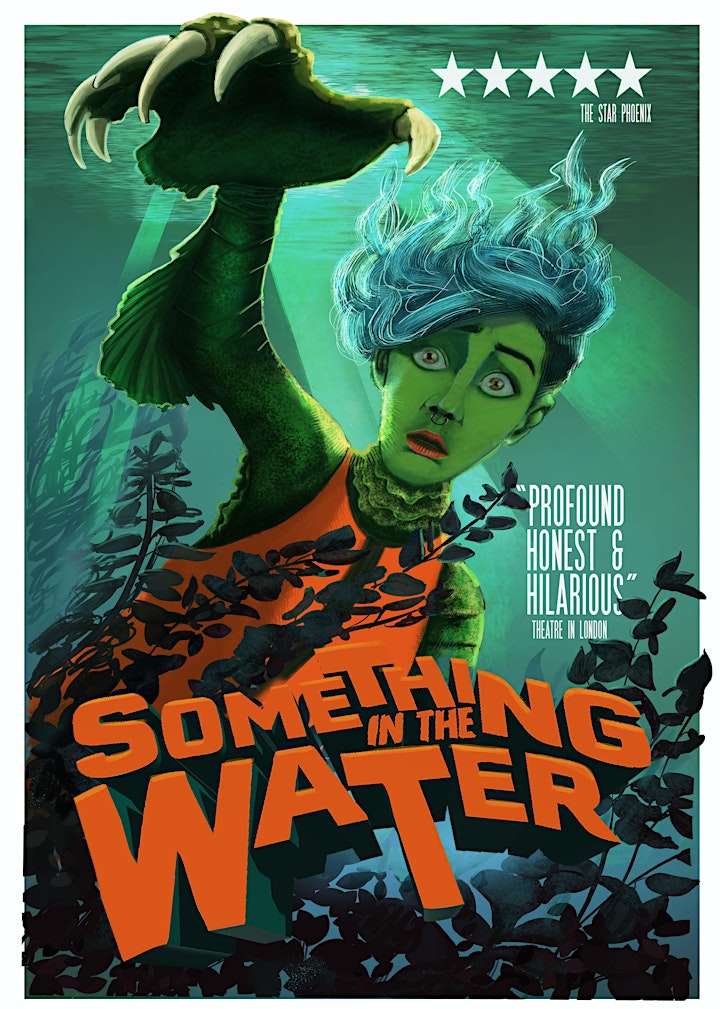 When Grumms transforms into a horrible, squid monster (think Creature from the Black Lagoon meets The Muppets), they must hide their identity and try to pass in society as a "normal, human woman".
Inspired by performer/creator, S.E. Grummett's experience coming out as transgender, SOMETHING IN THE WATER is a celebration of the "not normal". By turning into a giant squid monster, performer S.E. Grummett playfully demonstrates what it's like trying to pass as either male or female, or find the freedom to exist as something else entirely.
Grummett combines live feed video with elements of puppetry and object theatre to play with scale, perspective and visual storytelling in this show.
Audiences will be spellbound by; stunning digital puppetry, slapstick and satire; all stirred up together with Grummett's glowing and playful performance. With the perfect balance of absurdist physical comedy and vulnerable self-exploration, the show weaves a touching story of acceptance that anyone can relate to.
Accessibility: The live component of this session will be presented with ASL interpretation and auto-generated English captions.
There will be a live talk-back / post-show discussion with S.E. Grummett on creating queer theatre and using puppetry, mask and object theatre to explore trans-bodies and performance of "the other".
Best suited for adult audiences.
A Bit About the Artist:
S.E. Grummett is a transgender performing artist from Treaty 6 Territory/Saskatoon. After graduating from acting school and becoming increasingly frustrated with the lack of opportunities for queer and trans folks, Grumms began Scantily Glad Theatre. Grumms has created and toured 8 original shows to festivals and stages around the world including Adelaide Fringe, Edinburgh Fringe, Twin Cities Horror Festival, and Undercurrents Festival. They are the co-creator of "Pack Animals", "SCUM: a manifesto", "Girl in the Box" and "Creepy Boys". Their solo-show, "Something in the Water", toured to the Adelaide Fringe earlier this year where it won "Best Theatre" overall in the festival. Outside of self-creation, Grumms also works as a performer, puppeteer & video artist.
This event is also available as part of our Puppet Power: Festival of Ideas All Access Pass and Event Recording Package.