A talk about one family's interventions that cut their annual household carbon footprint by 7 metric tons.
About this event
Though the vast majority of Canadians are concerned about the climate crisis, we are in the top 10 of the world's highest carbon emitters per capita, and are the only G7 country whose emissions have increased in recent years. Clearly, we need to implement a strong national climate action plan, but what can we do now, in our own everyday lives, to make a difference?
Join the 2 Degrees Institute as we explore what practical actions you and your family can take to reduce your greenhouse gas emissions. Find out how to calculate your carbon footprint, and learn from local residents who have reduced their footprint by implementing lifestyle changes.
Featuring
Norman Gleadow
Norman Gleadow, of Roberts Creek, will talk about his family's interventions that cut their household footprint by 7 metric tons of carbon per year. These included making changes in diet, transportation, and housing.
Dr. Chris Jones, UC Berkeley
Dr. Chris Jones, Director of the Cool Climate Network at the University of California at Berkeley, will conduct an interactive presentation, using their carbon calculator, and walk you through how to calculate your own carbon footprint. The Berkeley carbon calculator is used by thousands of people throughout North America to better understand their footprint in order to make impactful lifestyle changes.
Bring your questions! The webinar will include a 30-minute Q&A session moderated by Lee-Ann Ennis of Halfmoon Bay.
Presented by the 2 Degrees Institute as part of our mission to develop and support strategies that empower people to make the behavioral and lifestyle changes needed to keep our planet from warming by 2 degrees Celsius above pre-industrial levels. The 2 Degrees Institute operates from the Sunshine Coast, BC, Canada.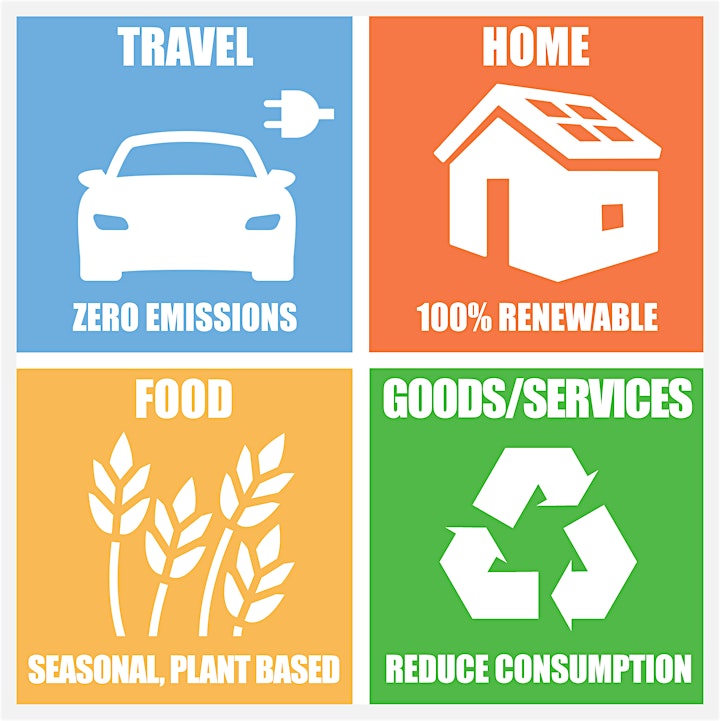 Organizer of Reducing your Carbon Footprint - One Family's Personal Journey