Description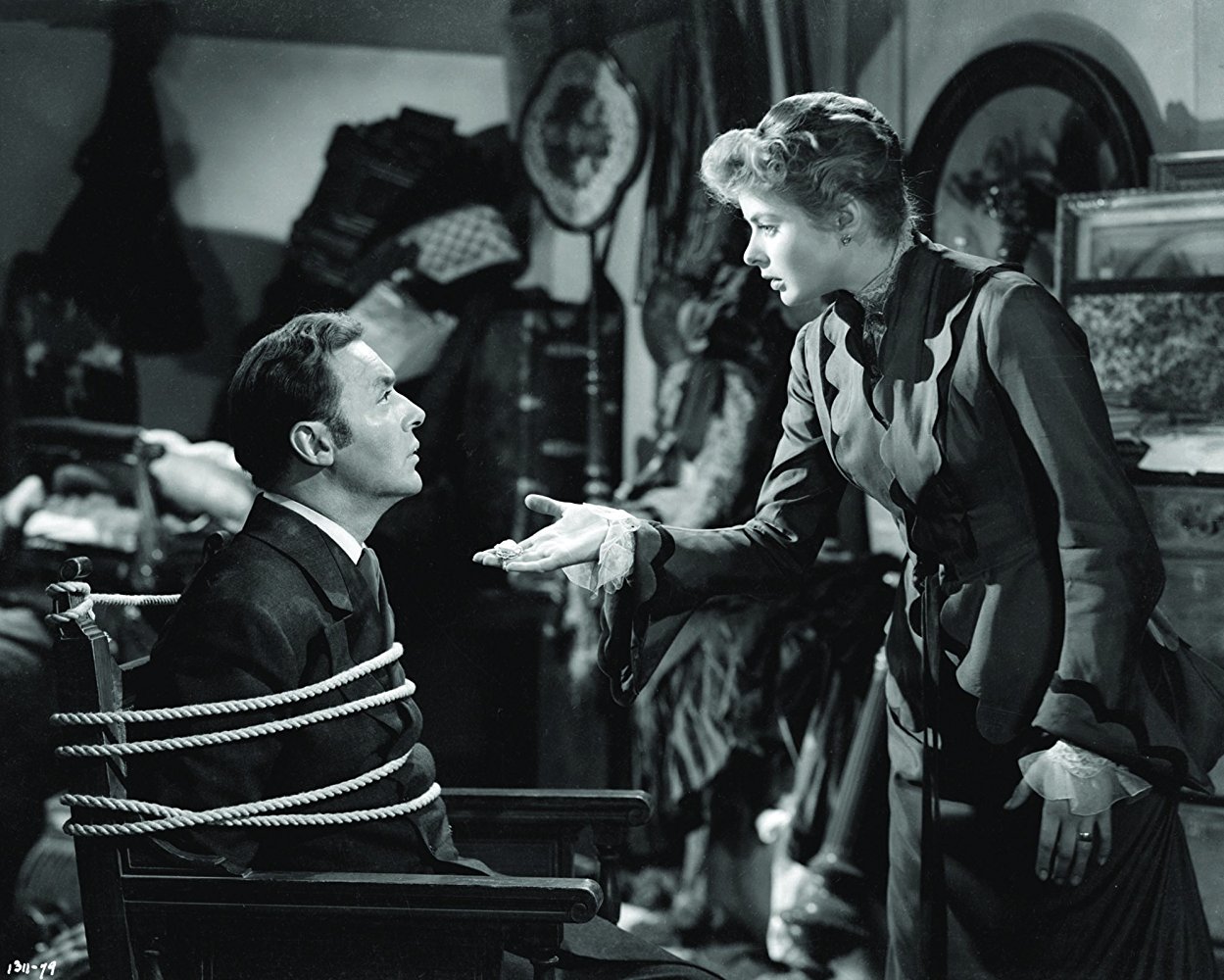 Sunday, October 22, 4:00PM
RENDEZVOUS WITH MADNESS PRESENTS
GASLIGHT
USA 1944 114min.
Directed by George Cukor
Starring Ingrid Bergman, Joseph Cotten, Angela Lansbury
It took some decades before George Cukor's gothic suspenser Gaslight, based on Patrick Hamilton's 1938 play, became something other than a sturdy example of Oscar-certified studio movie-making. Among the hottest and most contentious of mental health talking points, 'gaslight' is today used by countless more people who haven't seen the movie than have. But see it they should, because this story of a conniving Euro-smoothie (Charles Boyer), who marries the vulnerable (and Oscar-winning) Ingrid Bergman in order to convince her she's going crazy — there are jewels involved, but never mind — is not only a superb example of sumptuously staged, golden era studio filmmaking, the phenomenon it describes is now universally recognized as a means of insidiously asserting psychological control over a weaker will. While gas lighting continues to be a troubling phenomenon in the intimate domestic sphere, it's also applied to subliminal manipulation practiced in politics, advertising and a major pop cultural plot point. (Think Homeland, Westworld or Jessica Jones.) Come see where it all started, and stick around for a lively discussion of why 'gas lighting' is such an unshakeable twenty-first century fixation. No, you're not crazy. You just haven't seen Gaslight yet.
Followed by a discussion with Journalist Carly Lewis, led by RWM Programmer Geoff Pevere.
Special event. Admission $13 General; $10 Bronze Members, Seniors and Students; $9 Silver Members. All membership benefits welcome.