Retain and Gain: Career Management for Non-Profits and Charities with author Lisa Taylor - Montreal, May 28, 2019 (Free Event)

Tuesday, 28 May 2019 from 8:00 AM to 9:45 AM (EDT)
Event Details
Version Française ci-après:
On average, employee-related costs can account for upwards of 70% of organizational expenses. The relationship you have with your workforce is both your most significant risk and your greatest opportunity and, within the non-profit sector, there is a growing awareness that underinvestment in your people is counterproductive.
Career management – even for the smallest non-profits – offers a strategic lever for stronger performance. Indeed, career management affects more than just employee satisfaction and loyalty. It drives better client service, faster identification of ways to deliver on your mission and increased opportunity for growth – for staff as well as for your organization.
Join workforce expert owner Lisa Taylor, author of a groundbreaking new CERIC-published book, Retain and Gain: Career Management for Non-Profits and Charities, to identify low-cost tips, activities and actions that Managers and Leaders in Non-Profit sector can take right now (some in only 10 minutes a day) to attract, engage and retain your staff.
Join to learn more on:
Research, facts and statistics that shed new light on Canada's non-profit workforce
Practical career management tools to use with employees in ways that advance thriving careers and build the capacity of the non-profit sector
New graduates, the aging workforce and precarious employment
In this dynamic breakfast presentation, Lisa will debunk common misconceptions such as small non-profits and charities with flat organizational structures and limited resources can't establish good career practices. Lisa will also share some key learning from her last book The Talent Revolution and presents a refreshing new model to make sense of the changing world of work – one that focuses on the importance of humanity in the workplace. Lisa's five drivers shaping the future of work include the impact changing demographics and employer/employee relationships – two subjects affecting every front-line manager, especially those in the non-profit and charitable sector. 
By combining the research, models and practical activities from two of her books, Retain and Gain: Career Management for Non-Profits and Charities, as well as The Talent Revolution: Longevity and the Future of Work, this session is certain to challenge executives and managers to be Talent Revolutionaries and architect a thriving future of work for all.
This breakfast meeting is also a great opportunity for you to share your successes and challenges and connect with other non-profit leaders working to motivate and engage staff across the sector.
Date: Tuesday, May 28, 2019
Time: 8:00 am – 09:45 am 
Location: YES Montréal, 666 Rue Sherbrooke Ouest, Suite 700, Montréal, H3A 1E7
Cost: Free
Includes:  Breakfast 
About the Speaker: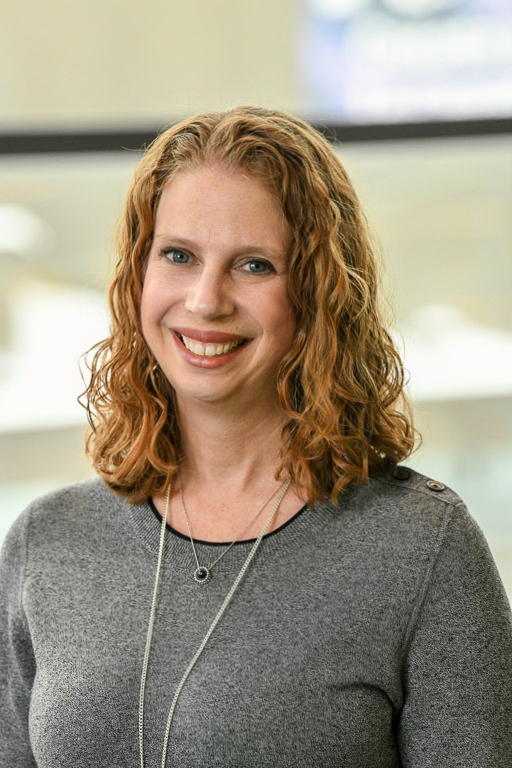 Lisa Taylor is founder and President of Challenge Factory and the Centre for Career Innovation. Her career and workforce perspectives have been featured in media outlets across North America including the Wall Street Journal, Huffington Post, CBC and The Globe and Mail. Taylor regularly speaks on the Future of Work, the intergenerational workforce and the changing nature of careers in today's economy. Lisa recently launched her newest book The Talent Revolution: Longevity and the Future of Work (UTP- Rotman Imprint 2019)
Thanks to YES Montréal for hosting the meeting at their space. YES is a non-profit, community-driven English-language service provider that has been helping Quebecers province-wide find employment and start and grow businesses for over 20 years. This past year alone, YES Montréal assisted 4,182 people in the community and provided more than 20,000 services.
To learn more about YES Montréal, visit their webiste: www.yesmontreal.ca
--------------------------------------------------------------------------------------------------------------
Version Française:
En moyenne, les coûts liés aux employés peuvent représenter plus de 70% des dépenses d'une d'organisation. La relation que vous entretenez donc avec votre main-d'œuvre constitue à la fois votre plus grand risque et votre grande opportunité. Dans le secteur des OBNL il est de plus en plus évident qu'un manque d'investissement dans votre personnel est une opération contre-productive.
La gestion de carrière - même pour les plus petites organisations à but non lucratif - constitue un levier stratégique pour une performance accrue de l'entreprise. En effet, la gestion de carrière a des effets positifs qui vont au-delà de la satisfaction et de la loyauté des employés. Cela permet également l'amélioration du service à la clientèle, d'identifier plus rapidement les moyens de réaliser votre mission et d'accroître les possibilités de croissance, tant pour votre personnel que pour votre organisation.
Rencontrez Lisa Taylor, experte de la main d'œuvre et auteur du nouveau livre révolutionnaire publié par le CERIC, Fidéliser et mobiliser: Gestion de carrière pour les organismes à but non lucratif et les organismes de bienfaisance et bénéficiez de ses conseils avisés pour mettre en place des activités et tactiques à moindre coûts vous permettant d'attirer, d'engager et de fidéliser davantage votre personnel. En tant que gestionnaires et dirigeants d'organismes à but non-lucratif vous apprendrez que certains de ces conseils ne nécessitent pas plus de 10 minutes pour être mis en place.
Participez à cette rencontrer pour en savoir plus sur:
les résultats de recherches, des faits et des statistiques qui jettent un nouvel éclairage sur les employés des organismes à but non lucratif canadiens
les outils pratiques de gestion de carrière que vous pourrez utiliser avec vos employés pour offrir des possibilités d'avancement et d'épanouissement professionnel et pour renforcer les capacités du secteur à but non lucratif.
les nouveaux diplômés, la main-d'œuvre vieillissante et les emplois précaires
Lors de ce déjeuner de présentation, Lisa dissipera les idées fausses que les petites organisations à but non lucratif et les organismes de bienfaisance dotés de structures organisationnelles horizontales et de ressources limitées ne peuvent pas établir de bonnes pratiques en gestion de carrière. Lisa partagera également quelques enseignements clés tirés de son dernier livre, The Talent Revolution, et présentera un nouveau modèle rafraîchissant pour donner un sens à l'évolution du monde du travail - un modèle qui met l'accent sur l'importance de l'humanité sur le lieu de travail. Selon Lisa les 5 moteurs qui façonnent l'avenir du travail comprennent notamment l'impact des changements démographiques et des relations entre employeurs et employés, deux sujets qui concernent l'ensemble des gestionnaires, en particulier ceux des secteurs à but non lucratif et caritatifs.
En combinant les recherches, les modèles et les activités pratiques de deux de ses livres, Fidéliser et mobiliser et La révolution des talents, cette session mettra au défis les gestionnaires et dirigeants à être des révolutionnaires talentueux et à bâtir un avenir prospère pour tous.
Ce déjeuner d'affaire est également une excellente occasion pour vous de partager vos succès et vos défis et de vous mettre en relation avec d'autres dirigeants d'OBNL travaillant pour motiver et engager le personnel du secteur.
Date: mardi 28 mai 2019
Heure: de 8h00 à 9h45
Lieu: YES Montréal, 666 rue Sherbrooke Ouest, bureau 700, Montréal, H3A 1E7
Coût: Gratuit
Comprend: déjeuner 
Langue: présentation en anglais, mais nous seront ravis de prendre vos questions en Français.
À propos du présentateur:
Lisa Taylor est fondatrice et présidente de Challenge Factory et du Career Innovation Center. Sa carrière et ses perspectives professionnelles ont été mis en avant dans les médias d'Amérique du Nord, notamment par le Wall Street Journal, le Huffington Post, la CBC et le Globe and Mail. Taylor parle régulièrement de l'avenir du travail, de la main-d'œuvre intergénérationnelle et de la nature changeante des carrières dans l'économie actuelle. Lisa a récemment lancé son dernier livre La révolution des talents: longévité et avenir du travail (UTP- Rotman Mention d'impression 2019)
Merci à YES Montréal de nous accueillir dans leur espace de travail. YES Montréal est un fournisseur de services anglophones à but non lucratif axé sur la communauté qui aide les Québécois à l'échelle de la province à trouver un emploi et à créer et développer des entreprises depuis plus de 20 ans. Au cours de la dernière année seulement, YES Montréal a aidé 4 182 personnes de la communauté et a fourni plus de 20 000 services.
Pour en savoir plus sur YES Montréal, visitez leur site Web: www.yesmontreal.ca
Have questions about Retain and Gain: Career Management for Non-Profits and Charities with author Lisa Taylor - Montreal, May 28, 2019 (Free Event)?
Contact CERIC
When & Where

YES Montréal
666 Rue Sherbrooke Ouest
Suite 700
Montréal, QC H3A 1E7
Canada

Tuesday, 28 May 2019 from 8:00 AM to 9:45 AM (EDT)
Add to my calendar
Organizer
CERIC is a charitable organization that advances education and research in career counselling and career development. We support the creation of career counselling-related research and professional development for a cross-sectoral community through funding project partnerships and our strategic programs. Our strategic programs are Cannexus, CareerWise/OrientAction and Canadian Journal of Career Development.