Using disaggregated demographic and race-based data. This free Zoom event is open to the public.
About this event
On Thursday, March 18, join us for a virtual conversation with representatives from British Columbia's Office of the Human Rights Commissioner (BCOHRC) Kasarai Govender and Trish Garner, along with First Nations Data Governance Initiative champion Gwen Phillips.
This 90-minute event will discuss BCOHRC's recent report, Disaggregated demographic data collection in British Columbia: The grandmother perspective which advocates for governmental use of disaggregated data such as race-based data to "illuminate systemic inequalities and injustices." The full report, along with a detailed summary, is available online at bchumanrights.ca/publications/datacollection
Please note: An event access link and passcode will be sent to you via email 15 minutes prior to the event start time.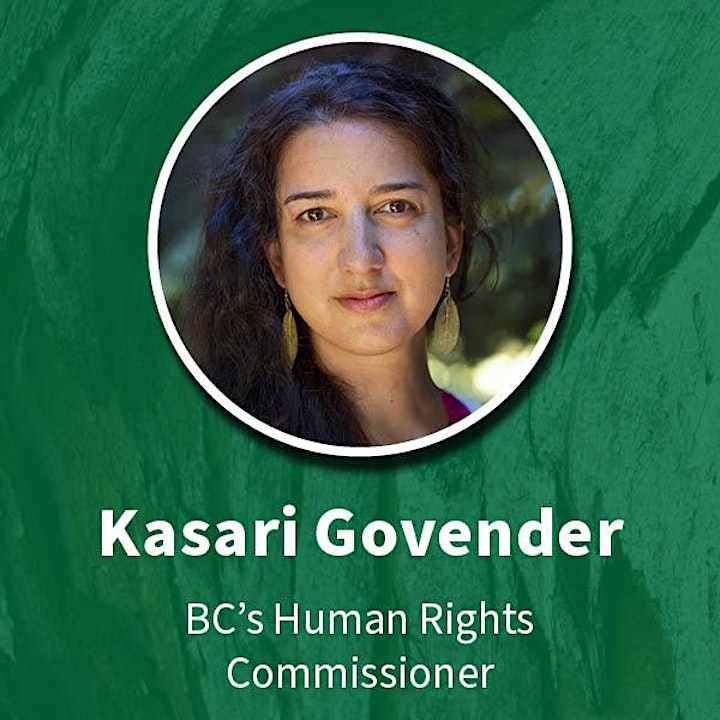 KASARI GOVENDER (SHE/HER/HERS)
Kasari Govender is B.C.'s first independent Human Rights Commissioner. She has devoted her life to promoting human rights, with a focus on the rights of those most marginalized. She is passionate about using her skills as a lawyer and community builder to create a more equal and just province. She has worked closely with organizations and communities promoting gender equality, Indigenous rights, children's rights, the rights of people with disabilities and the rights of immigrant communities.
She has co-authored key reports and articles and speaks widely on crucial social issues such as hate speech, access to justice, gender-based violence and systemic racism. Previously, she filled key roles with a variety of legal and human rights-focused organizations, as well as teaching law at UBC and SFU.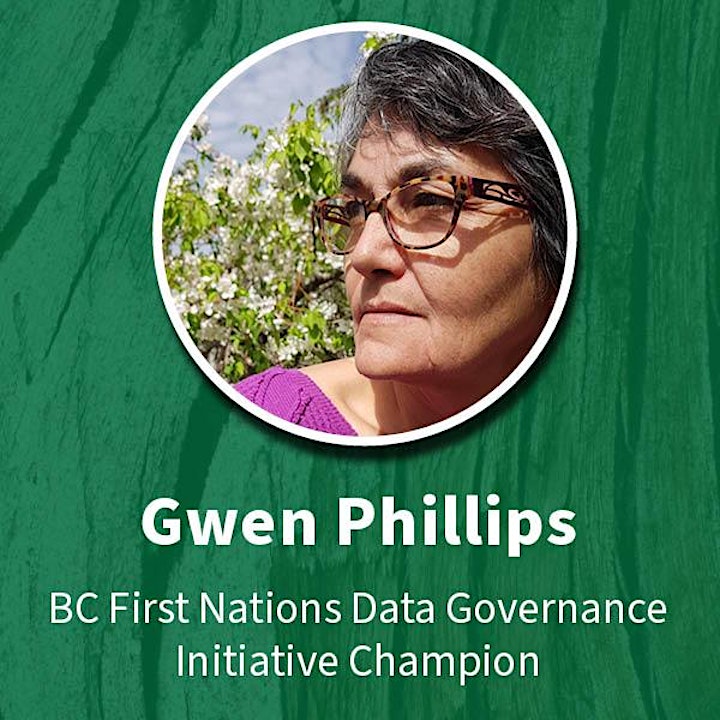 GWEN PHILLIPS (SHE/HER/HERS)
Gwen is a citizen of the Ktunaxa Nation and has worked for the Ktunaxa Nation Council for the past thirty-seven years, holding a variety of senior management functions, at times overseeing departments of Education, Health, Corporate Services, Traditional Knowledge and Language and for the past decade, functioning as the Director responsible for Governance Transition; leading the Ktunaxa Nation back to self-government.
Gwen is currently championing the BC First Nations' Data Governance Initiative, working as a member of both the First Nations Health Council and the First Nations Information Governance Centre Board, and assisting Indigenous Services Canada in the implementation of their Indigenous Community Development National Strategy.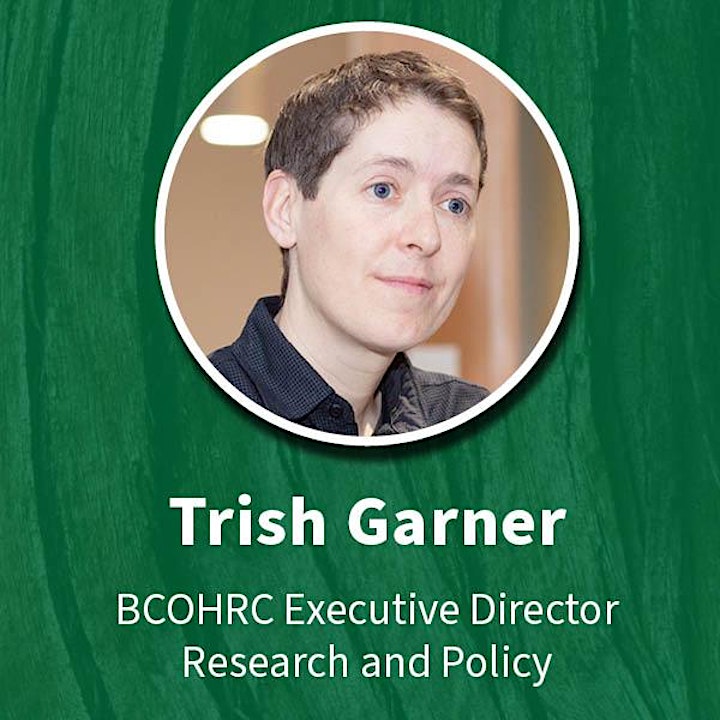 TRISH GARNER (THEY/THEM/THEIRS)
Trish is a tea-swilling Brit with a passion for social justice. They spent years working with anti-poverty groups before joining BC's Office of the Human Rights Commissioner. Through that work, they came to learn that it all comes down to relationships grounded in respect for each other so they try to slow down to take the time to build trust and relationships with folks and now bring this foundation to their work.
They have graduate degrees in both engineering and gender studies, as well as experience in community-based research and policy analysis, and strive to do research differently to make a difference. They are inspired by all who came before them in this work and those who are currently organizing for social change.
The University of the Fraser Valley ("UFV") will be using Eventbrite to manage registration for the "College of Arts" events. UFV is collecting your personal information through Eventbrite under section 26(c) of the Freedom of Information and Protection of Privacy Act.
Registration through Eventbrite is voluntary. Please be aware that IP addresses, event responses and personal email addresses (if supplied in place of a business email) will be collected by Eventbrite, and this information will be stored by Eventbrite outside of Canada. By clicking on the Attend Event or Register button, you are consenting to your personal information (IP address, event response and email address) being stored in the United States. Your consent is effective as soon as you register.
If you do not wish to register using Eventbrite, please email Jeffrey.MijoBurch@student.ufv.ca who will register you manually. If you have any questions about the collection, use or disclosure of your personal information, please contact Jeffrey Mijo-Burch (Jeffrey.MijoBurch@student.ufv.ca).