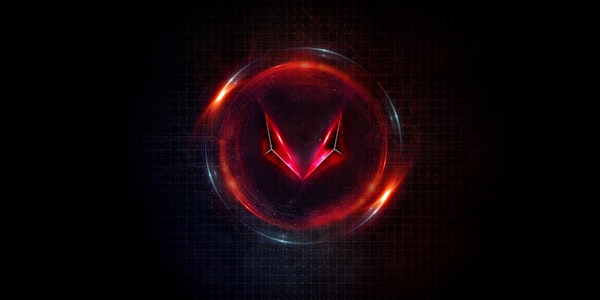 RX Gamer Találkozó Budapesten
When and where
Location
Akvárium Klub 12 Erzsébet tér 1051 Budapest Hungary
Description
Legyél Te az első gamer, aki a vadi új Radeon RX Vega-n játszhat!
Július 18-án, kedden 14-től 19 óráig az Akvárium Klubot PC Gamer zónává varázsoljuk: játssz a legújabb PC-s játékokkal Radeon RX Vega gépeken, plusz némi étel és ital is jár hozzá. A nap végén nemcsak élményekkel, hanem ajándékokkal is gazdagabb lehetsz, ráadásul egy Radeon RX Vega videokártyát is kisorsolunk. *
Találkozz gamerekkel, az AMD-vel és egy vadi új videokártyát is nyerhetsz...már fel is iratkoztál ugye?
Mindez pedig Budapesten történik. Találkozz velünk és nyomj le egy kört a Radeon RX Vega-val, hozd anyut, aput és a haverokat is (ha gamerek)!
Találkozunk az Akvárium Klubban!
* A győztes a nyeremény Radeon RX Vega grafikus kártyát a termék hivatalos bemutatása után kapja meg. A nyeremény átvételéhez szükséges a nyertes személyi adatai és a szállítási információ.
---
Radeon RX Vega is coming to Budapest, and you can be one of the first in the world to see AMD's newest high-end graphics card in action!
On Tuesday, July 18 from 2 to 7 PM, we're transforming the Akvárium Klub into a PC gaming zone: we're bringing rigs powered by Radeon RX Vega with today's most popular games for you to try, along with food and refreshments to fuel your Vega experience all day.
On top of that, we'll be giving away a few gifts to guests—where you could win a Radeon RX Vega graphics card of your own.*
Food, meeting AMD and fellow PC gamers, and a chance to own a Radeon RX Vega graphics card before anyone else in the world? You're not stalling your RSVP, are you?
It's all happening right here in Budapest. Come by, bring your friends, and experience extreme gaming with Radeon RX Vega in person.
See you there!
---
*Winner will receive a Radeon RX Vega graphics card after its launch date. The winner will be required to sign an affidavit on-site with required information collected for shipment upon launch.