Vancouver Visual Art Foundation's online art class series brings classes to your home by professional artist Lisa Wolfin
About this Event
The Vancouver Visual Art Foundation has been hosting online Art Classes to foster fun creativity with people of all ages and skill levels.
SEA TO SKY PAINTING TECHNIQUES
Let your creativity fly while painting a "Sea to Sky" image using oil paint on canvas. Discover the joy of painting in blues, while using colour mixes from the primary colours. Step by step guidance. No painting skills required.
DATE: Tuesday, December 15, 2020
TIME: 6:30PM - 8:30PM
MATERIALS:
Students are expected to provide their own supplies in order to participate.
brushes: 3/4 brush (round edge), 1/4 brush (slanted edge), blender brush
Oil Paints: Titanium White, Phtalo Blue, Cobalt Blue, Pale Yellow, Purple
Paper towels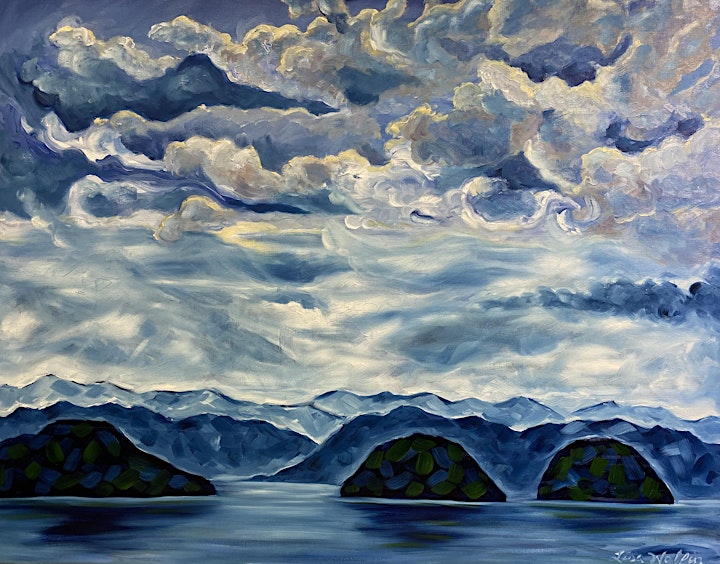 Date and Time
Location
Refund Policy