Description
SFU History Reads is a Public Book Club that discusses timely works of historical interest to bring the study of history to the community.
---
In the 1950s, Elaine Mokhtefi travelled from the U.S. to France and first encountered the community of Algerian activists seeking an end to French imperialism in their homeland. In 1962, she moved to Algiers, the capital of the newly-independent Algerian Republic. By the late 1960s, she began working with the International Section of the Black Panther Party. Over several years, Mokhtefi met many of the figures who flocked to the "Mecca of revolutions" that Algeria had become. Algiers, Third World Capital (Verso Books, 2018) is her fascinating memoir.
The SFU Department of History, the Centre for Comparative Muslim Studies, the School for International Studies, the Faculty of Arts and Social Sciences, and the SFU Woodward's Office of Community Engagement invite you to an afternoon discussion of this exciting new book. All readers within and beyond the university are welcome!
Copies of Algiers, Third World Capital (Verso Books, 2018) by Elaine Mokhtefi are available for order from Pulpfiction Books, BC's Legendary Bookstore. An e-book version can be ordered from Verso Books.
The first fifty people to register for this event will be entered to win one of two copies of the book. The winner will be announced on February 8, and will be contacted by email via the address used to register at Eventbrite.ca.
(Please note the contest date was previously announced as Feb 1st, this was incorrect. The correct contest date is Feb 8.)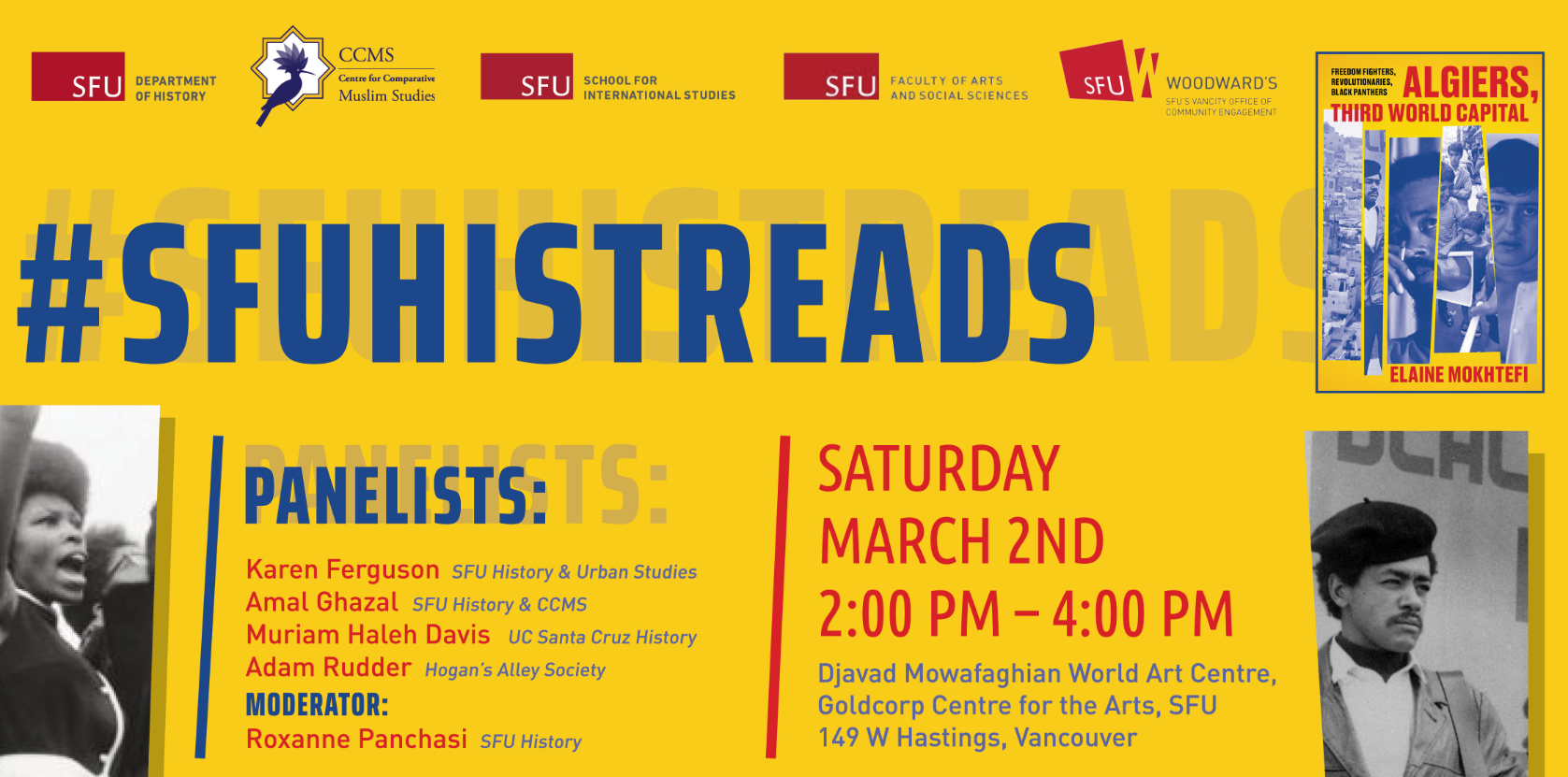 Follow SFU History on Twitter and Facebook for additional chances to win a copy of the book. Details to be announced!