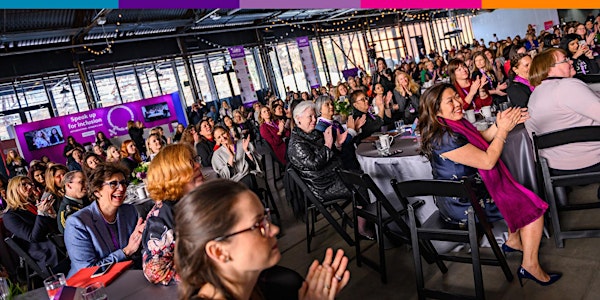 SheEO Global Summit
Welcome to the first-ever SheEO Global Summit, a gathering for women working on The World's To-Do List
When and where
Location
Liberty Grand Entertainment Complex 25 British Columbia Road Toronto, ON M6K 3C3 Canada
About this event

On March 9 and 10 in Toronto, the SheEO Community is gathering to co-create an action plan for change.
Join us to experience the new models, mindsets and solutions being created in this global community of women working on The World's To-Do List.
Meet the next cohort of Canadian and US Ventures selected for funding.
Hear from a curated line-up of global speakers in four tracks.
Celebrate the impact the SheEO Community is having on the world!

This year our theme is reorganize.world
Collectively, we have everything we need. This year's Summit focuses on what we can do to reorganize our resources, systems and structures to create a better world, with SheEO Ventures and Activators leading the way.
SheEO's first-ever Global Summit
This isn't the SheEO Summit you've been to before!
This year we've expanded programming to two days, including a day dedicated to Activators and Ventures. Hear from a curated speaker line-up composed of innovative thought-leaders and meet women from dozens of countries interested in growing SheEO, together.
Our programming schedule will help you follow the energy to what gets you inspired. With multiple stages, Get To Action circles and panels available you'll receive a curated schedule inspired by our theme, reorganize.world and our four tracks: Finance.world, Mindset.world, Venture.world and Systems.world. Make sure to let us know your preferences in the registration process!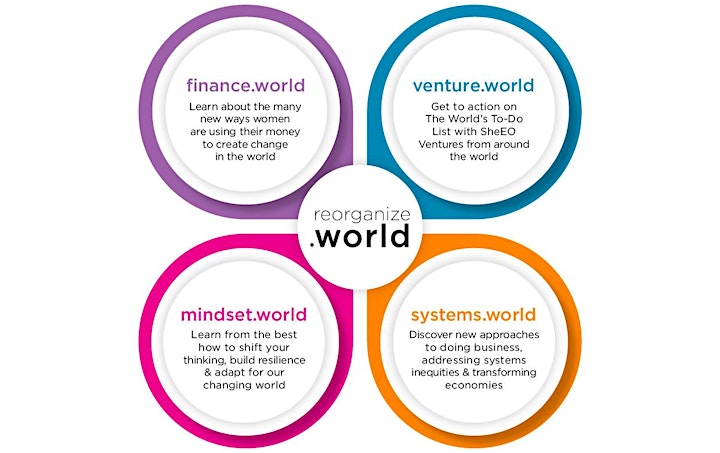 Programming
Monday, March 9: DAY ONE
The SheEO Summit kicks off with a celebration! We'll celebrate the impact the SheEO Community is having on the world and meet the next cohort of Canadian and US Ventures selected by Activators for funding.
Monday, March 9: EVENING
At The Afterparty, we will unveil the Global Venture Marketplace, featuring innovative products and services from SheEO Ventures.
Tuesday, March 10: DAY TWO
NEW this year!
A second day, designed only for Activators and Ventures, based on your feedback. Spend more time with Ventures, hear content tailored for Activators, and have more opportunities to connect, expand and celebrate!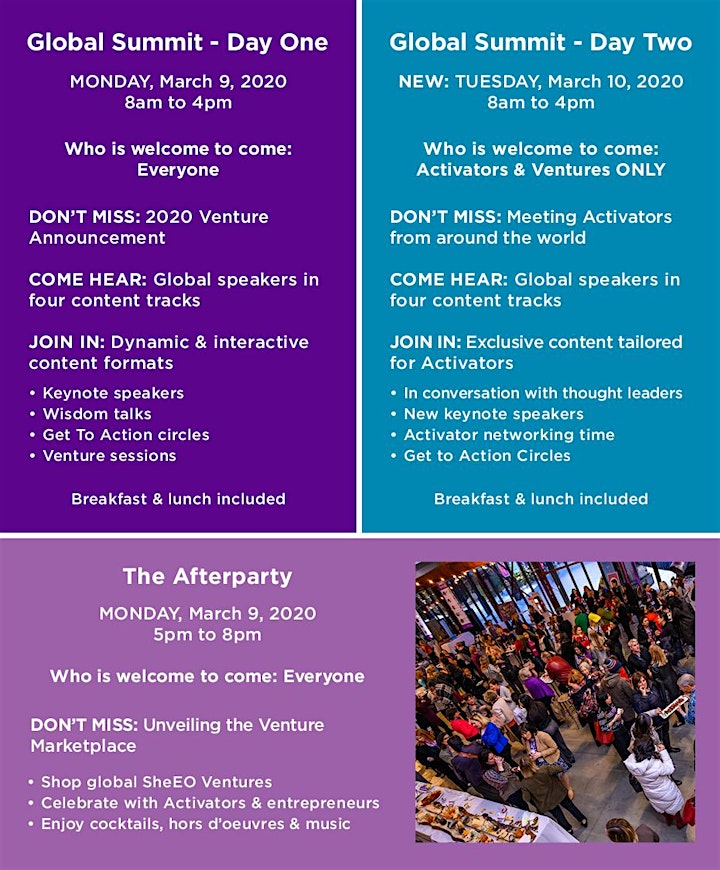 Learn more:
Click here to learn more about the Global Summit speakers.
Have more questions about Global Summit? Click here for the FAQs.
Ticket prices are determined with a cost-recovery model that also accounts for sponsor funding to minimize costs to guests.
For a sneak peak, check out the video below from last year's Canadian Summit.