Description
It is time to SHIFT or get off the pot!
We need to make decisions now about what the future will look like, instead of debating what is changing and how fast. We need to engage with future, with vision, and consider the effects. This two and a half day gathering will do exactly that.
Download the SHIFT Event Program HERE!
The Shift is an opportunity for Calgarians to come together and take a step into the future, embrace some of the possibilities and together, build the future we need.
The Night Shift - Leading the SHIFT (Keynote Reception) June 15th 6:00pm - 8:00pm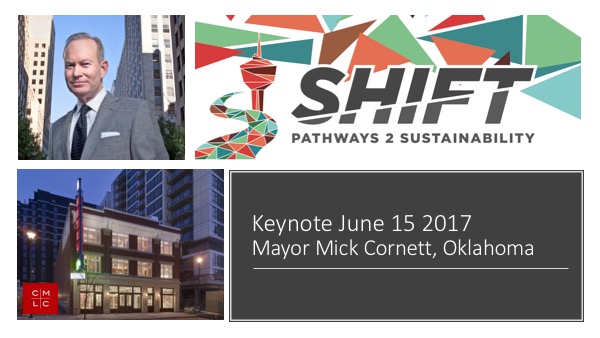 Thursday, June 15th is the Night Shift - Exploring the Political Dimensions of the SHIFT. Confirmed Keynote Mick Cornett, Oaklahoma City Mayor, a Republican voted one of the best Mayors in the world!
---
The Day Shift - Designing a Future City (Interactive Conference) June 16th 8:00am - 5:00pm
Participants coming from the most influential sectors of community will encounter a series of short provocative views into the future and then work together - in a profound act of imagination - to understand the impacts and build some prototypes of how these things will work. Click here to meet the Provocateurs!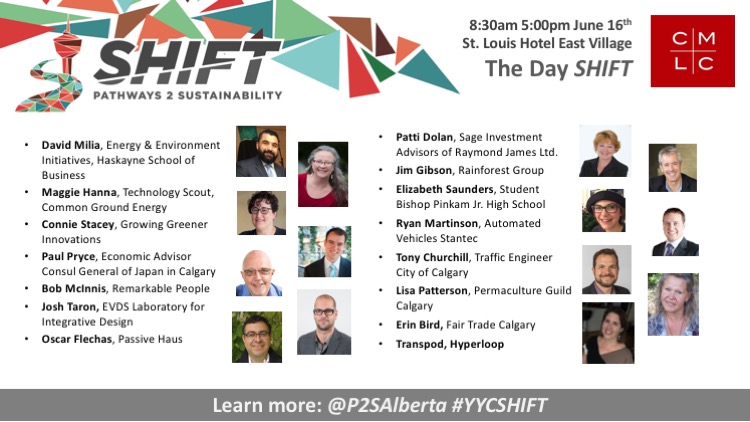 ---
David works for the Virgin Group, where he manages the Virgin Earth Challenge: Sir Richard Branson's $25M innovation prize for scalable and sustainable ways of removing greenhouse gases from the atmosphere. He is a proud Geography graduate, and also has an MSc in Environmental Technology from Imperial College London.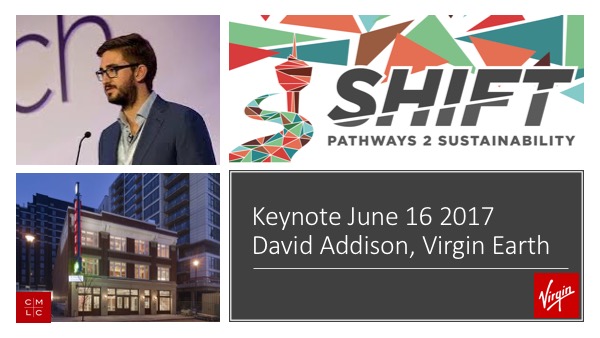 ---
Everyone SHIFT - Experiencing the Shift (Exhibitor Showcase) June 17th 10:00am-3:30pm (free public event!)
Saturday, June 17th is the Everybody Shift, featuring a future-focused PUBLIC FREE festival where hundreds of members of the community will visit and experience some of the results off the day before, view films, engage with interactive exhibits, and get to ride in a TESLA!
FEATURING A SOLAR Stage and Open Jam Session presented by Skyfire Energy, Yuk Yuks, The STILL, with Salsa Dancers, prizes and more!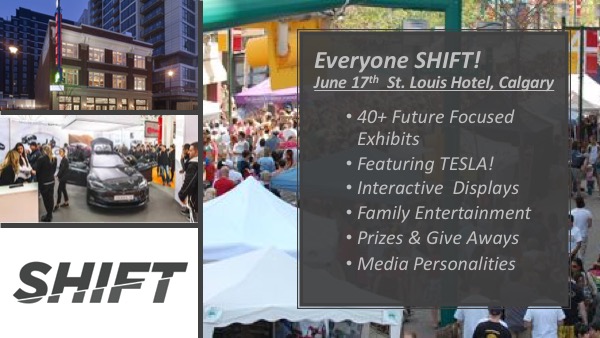 ---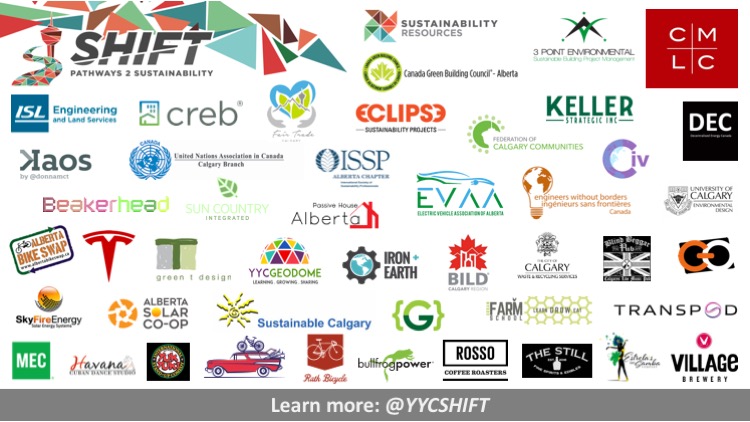 NEW: Download the Conference Program!
Join our Meetup Group for P2S Calgary to stay engaged with the SHIFT here: https://www.meetup.com/Pathways-2-Sustainability-Calgary/
Hosted by Calgary Municipal Land Corporation St. Louis Hotel in the East Village.
Organizer of SHIFT or get off the pot!