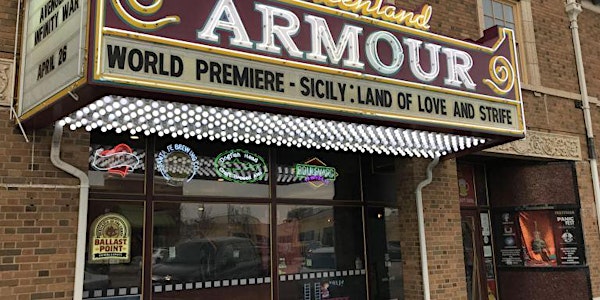 Sicily: Land of Love and Strife
When and where
Location
Bishop Ryan Catholic Secondary School 1824 Rymal Road East Theatre Auditorium Hamilton, ON L0R 1P0 Canada
Description
Sicilia Canta, in partnership with Festitalia and Cinema Insieme are proud to present the Canadian premiere of Sicilian-American director Mark Spano's documentary Sicily: Land of Love and Strife.
The feature-length documentary invites viewers to discover the Sicily that movies and television largely ignore. "But for crime, Sicily has gone largely unexplored," said Spano. "Yet Sicily is more fascinating and diverse than other Italian regions and few places compare to Sicily for a story of spectacular beauty, epic human struggle, depth and diversity of culture, philosophic insights and historic sites."
Mark Spano is a prolific writer, filmmaker, and television producer.
As a writer, Mark has completed five works of fiction and a memoir. Through his independent publishing house, Thunderfoot Press, he released one of the novels — the murder mystery Midland Club on Amazon in December 2016. In 2018, Thunderfoot Press will publish Mark's memoir, Kidding the Moon.
As a filmmaker, Mark's work includes writing, directing, and producing The Quality of Light: A Biography of Claude Howell, the celebrated North Carolina painter.