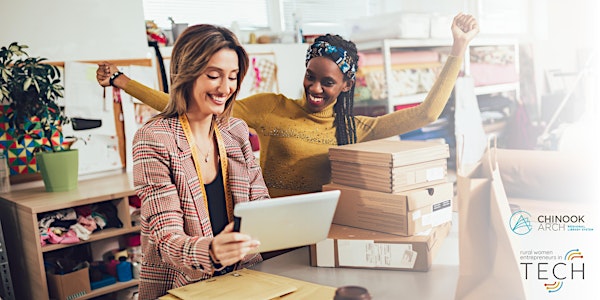 Side Hustle 104 - Setting Up Shop
In the fourth week of our Side Hustle workshop series, discover the keys to a successful side hustle and receive free resources.
By Women Entrepreneurs-in-STEM Program
Date and time
Thu, Jun 29, 2023 11:00 AM - 12:00 PM PDT
About this event
The RWEIT program in partnership with Chinook Arch Regional Library Systems presents this Side Hustle workshop series, a set of workshops designed to provide attendees with all the knowledge and support needed to get their side hustles off the ground!
Do you have a passion you would like to pursue to make money on the side?
Are you looking for that little push to get you started down the path to running your own side hustle?
Running your own business doesn't have to be a full-time job. Have you thought of launching a business but don't want to give up your current job?
With the support of seasoned business coaches, mentors, and resources at your fingertips, this free workshop is the perfect place to take your first steps into entrepreneurship.
Just bring your business idea and receive advice, support and information on starting your side hustle in an interactive, relaxed and supportive environment.
Side Hustle 104 - Setting Up Shop
What is the Business Model Canvas?
Where to go to register your company
Is insurance required?
Legal template sources
Business plan resources
Meet Your Presenter: Suzanne Ebelher, Mission Ignite Management Consulting Inc.
Suzanne brings over 20 years of experience supporting entrepreneurs across Alberta through start up and acceleration coaching. She has a strong understanding of supports available for Alberta entrepreneurs and loves to dive deep to source strategic solutions for clients.
Suzanne works collaboratively with her clients to help facilitate decision making and business improvements by providing the necessary support documentation, policies, processes, tools and plans in order to achieve their desired goals and vision of success.
IMPORTANT: Please note this is a live event that will be delivered during the date and time indicated.
RWEIT programming is mandated to support self-identified women and non-binary entrepreneurs in tech across rural Alberta through Economic Development Lethbridge's WESTEM (Women Entrepreneurs-in-STEM) program powered by Alberta Innovates.