Description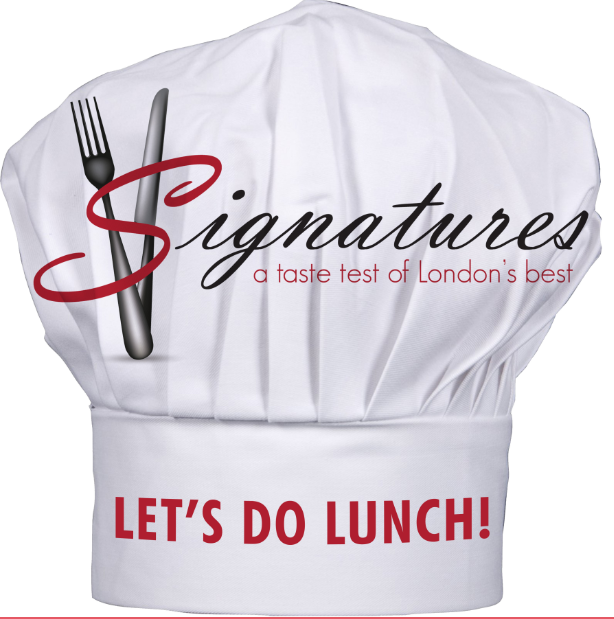 Join us on Monday June 3rd at Budweiser Gardens between 11:30 am and 1:30 pm for a lunchtime taste testing of some of London's best restaurants and catering companies and their Signature dishes.
Tantalize your taste buds with samples from some of the most well-known and up and coming names in the London food scene!
Tickets are $25 each and include food and entry into multiple draws and giveaways.
2019 Food Vendors:
Byron Freehouse
Che RestoBar
CHOP Steakhouse & Bar
The Chef's Table at Fanshawe College
Curry's Restaurant
DAVIDs TEA White Oaks Mall
Dawghouse Pub & Eatery
Edible Arrangements
Hey, Cupcake!
Idlewyld Inn & Spa
Ketolibriyum
Kindness Cookies
London Ice Cream Company
Moxie's Grill & Bar
North Moore Catering Ltd
Oliver R Twists
Piero's Pizza
Restaurant Ninety One
Rocky Mountain Chocolate Factory
Spicer's Bakery
Starbucks
Thaifoon Restaurant
Under the Volcano Mexican Restaurant
Villa Cornelia
Wok Box
* NEW FOR 2019*
Raffle tickets are available and give you entry to win one of the following amazing prizes: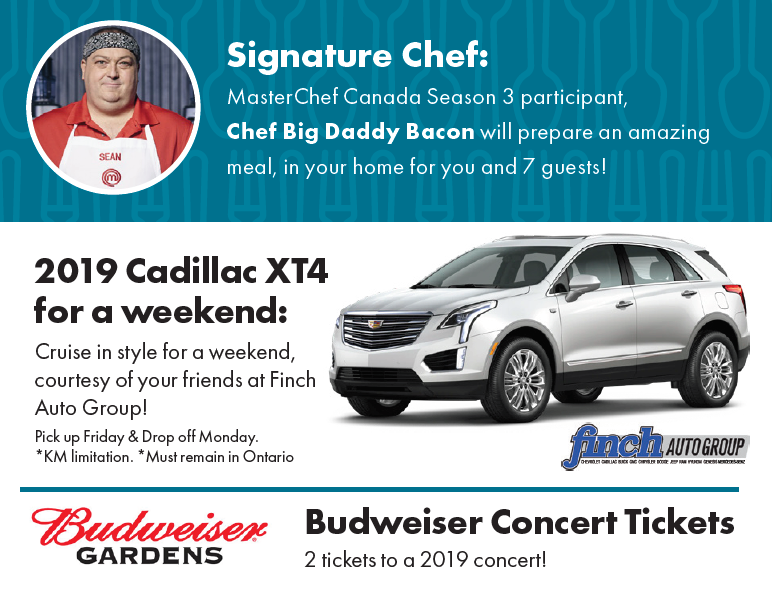 License# M774184
For more information, contact Shelley Rivard at
1-888-851-7376 or shelley.rivard@parkinsonsociety.ca
Check out Finch Auto Group's website here:
http://www.seefinchfirst.com/finch