Description
This free conference will discuss how companies like yours can automate their engineering processes to gain a competitive advantage.

Multiple client use cases will be presented to showcase practical examples of how best in class companies are using Simulation and Automation to accelerate innovation within an organization.

If you are looking to define next steps for your digital transformation, this is the conference to attend.

By registering and attending this conference your team will have access to free dedicated technical training workshops to a value of £200.

Agenda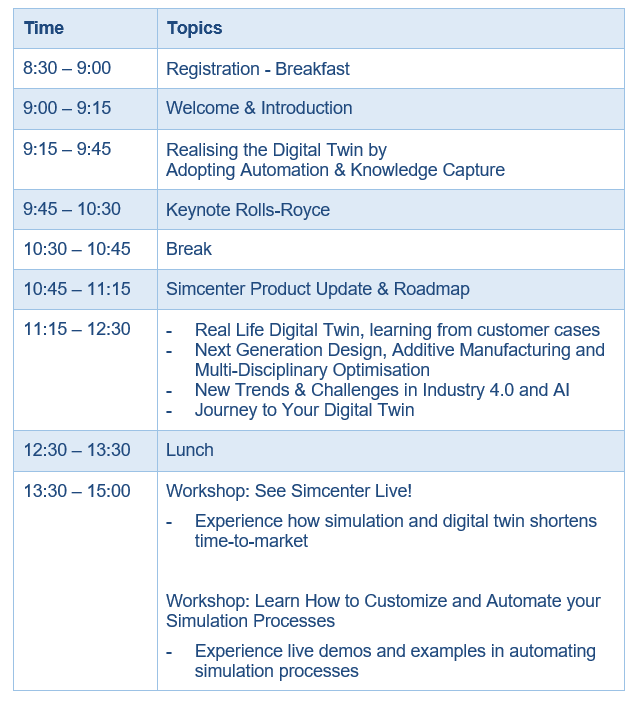 For more information please e-mail clientservices@mayahtt.com or call 01202 851 271.