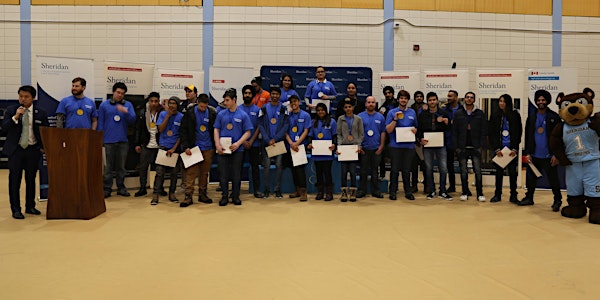 Skills Sheridan 2020
When and where
Location
Sheridan College Sheridan College Davis Campus Canada
Description
Introducing the 3rd annual Skills Sheridan competition.

During this full-day event, student competitors work through a discipline-specific challenge to compete for first prize AND bragging rights. If you've ever wanted to test your skills and knowledge, this competition is for you!

With competitions in a variety of programs, Sheridan students can only participate in ONE (1) competition. Space is limited so don't delay, register today. Registration required by noon on February 14th

When registration closes, the Sheridan competition leads will review applications and determine the final list of competitors. Contenders will be selected based on enthusiasm, class participation, effort and capability, and to a lesser extent, grades. You will be notified by email about your participation status.

Why participate? Not only do you get bragging rights and noteriety within your discipline, you could WIN!

Each competition will boast a first, second and third place winner with the following prizes:

1st Place - $150
2nd Place - $100
3rd Place- $ 50

Some competitions will also have in-kind prizing in addition to the cash prizes, and all participants will receive a recognition certificate.

REGISTER TODAY!