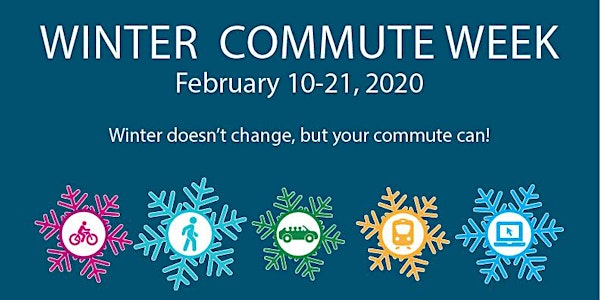 Smart Commute Winter Commute Week Presents: Cycling in All Weather Conditions Webinar
Date and time
Wed, Feb 12, 2020 9:00 AM - 10:00 AM PST
Description
Make all-season cycling a breeze. Topics include: clothing and gear for wet and cold weather, bicycle maintenance and storage tips, winter route-planning, and safe riding techniques for weather-related hazards.
All registered attendees will have a chance to win one of three $50 gift cards to Mountain Equipment Coop, The Bay, or Canadian Tire at the end of the session.

About the organizer
Smart Commute, a City of Toronto program that helps commuters to explore options like cycling, walking,carpooling & transit to get to work. To find more ways to green your commute, visit smartcommutetoronto.ca.