Event Information
Location
329 Richmond Street
(Previously GT's)
London, ON N6A 3C2
Description
Registration for this event is now closed.
Some spots are still available at the door. Please register onsite.
SmartStart Seed Fund
Thought about applying for the SmartStart Seed Fund?
Come out to the SmartStart Recipient Meet & Greet on January 24th, 2018 where you can learn all about the SmartStart Seed Funding program and hear from local entrepreneurs who have received past funding.
OCE representatitves and funded applicants who have been through the process will answer your questions. You'll also get the opportunity to mix and mingle with other entrepreneurs, local tech companies and business leaders.
Register today to find out more!
Companies to be showcased:
SmartStart
• Coastline Markets
• Nuts for Cheese
• Tripsi
• Pascal Press
• CryoCaddy
• FillSpaces
• Eighty8
• Factory Bucket
• DynaMix
• MoonCamp
• Orca
• Complete Tourney
Market Readiness
• TopSpin Technologies
• FreePoint Technologies
Organizing Partners: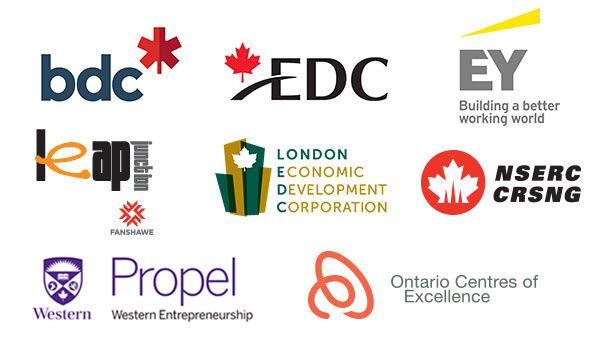 For more information please contact London Economic Devevelopment Corporation by calling (519) 661-4545 or by emailing info@ledc.com.
Date and time
Location
329 Richmond Street
(Previously GT's)
London, ON N6A 3C2