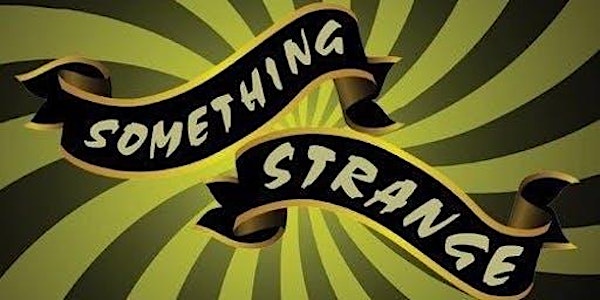 Something Strange Sideshow Festival 2020
When and where
Location
Mod Club Theatre 722 College Street Toronto, ON M6G 1C4 Canada
Description
"The Grandest event of its kind"- Bell Fibe1TV

The most unbelievable live show of human oddities, marvels and sideshow in the country, Something Strange is a combination of the most exciting current sideshows in Canada and invited acts from around the world. Curated by Canadian mentalist Mysterion, you will be taken for a ride into the amazing world of circus sideshow of the past and the present.

SEE!!! Pain proof people risk their lives for your entertainment
SEE!!! Real Oddities and strange unexplained mysteries
SEE!!! The Devils Harem dance the strip tease
SEE!!! Wonders you will not see elsewhere, guaranteed.

A selection of talent that have been featured acts on Ripley;s Believe it or not, Guinness book of World records, Freakshow Deluxe, Penn & Tellers Fool Us, Americas Got Talent, Coney Island Sideshow,and The Magic Castle in Hollywood.

Every year this is the ONLY sold out sideshow event of its kind in Canada and the largest in Canadian history.
Line up so far....

Harley Newman (Philadelphia) Sideshow legend
James Harrison (Ontario) Dark Arts
Reggie Bugmucher (Old City Sideshow)
Red Lowe (Sword Swallower)
Jennie Frederick, a comedian you'll dig
Ryan Niemiller (USA)
Strongman Hot Todd Lincoln (Baltimore)
Mikey 5 Bucks (Hellzapoppin)
Bella Muerte, Pain Proof
Gary Benesko the mind reader (Florida)
StrangeOrDanger Thrillshow (Record holders in so so many things)

and more.....

Mod Club Jan 25 2020
Doors 6:30
Show 7:30- ???

This show is 19plus and some content may not be suitable for all audiences. Show line up is subject to change. Tickets are non refundable. General admission do not guarantee seating ONLY VIP tickets are guaranteed seating.