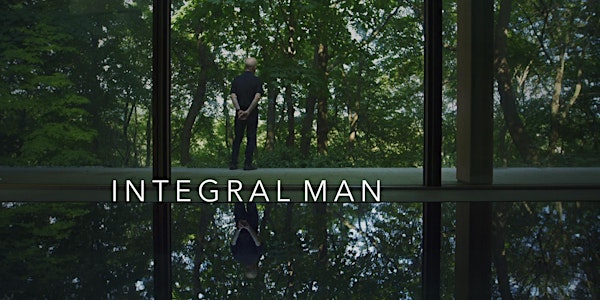 Special Film Screening of "Integral Man" followed by Q&A with Director and...
Description
As part of the 2017 Fields Institute Annual General Meeting, there will be a special film screening of "Integral Man", and Q&A with the panelists: Brigitte Shim from Shim-Sutcliffe Architects and Joseph Clement, Writer and Director of "Integral Man," moderated by Professor Arvind Gupta, UBC.
This event is open to the public and admission is free. There will be popcorn and refreshments provided.
TICKET INFORMATION UPDATE
Because we anticipate a larger audience than our main screening room can hold, two overflow rooms with smaller screens will be available.
Main room seating is first come first serve.
Doors open at 2:50 pm.
Doors close at 3:25 pm.
The screening starts at 3:30 pm sharp.
About the Film:
After Euclid, Toronto's Jim Stewart is the most published mathematician in the world. Stewart spent a decade and a small fortune building the home of his dreams to reflect his two obsessions: curves and music. The completed home, called Integral House, provides him with both. A stunning architectural gem of subtly curved wood and vast, evocative spaces, the house stands in Toronto's Rosedale neighbourhood and is considered by many one of the city's best performance spaces. Stewart took joy in hosting his trademark musical evenings with world-class guests, including the likes of Grammy Award–nominated Canadian soprano Measha Brueggergosman, featured in the film. Landscape designer and artist Joseph Clement's debut film is an impressive work of art in its own right, with its masterful combination of beautiful soundscapes and gorgeous architectural details. It ultimately delivers a finely crafted portrait of Stewart and his beloved home. (Source: Aisha Jamal, Hotdocs Cinema)
Click here for advance ticket sales for Integral Man at the Hot Docs Ted Rogers Cinema Toronto.
Panelist Bios:
Joseph Clement spent his childhood exploring the abandoned Victorian buildings of Lake Shore Psychiatric, better known to most as the Police Academy set. Always curious and a lover of old buildings, these explorations were formative. In between these urban explorations he was digging in streams, guerilla tree planting on urban streets, building sandcastle neighbourhoods on the beach, and most happily working in the garden. Always fascinated with plants and nature he began working with plant material as a creative medium and was soon designing gardens for the neighbourood. When he saw a newscast in 1992 about the huge rock being imported into Yorkville Park by landscape architect Ken Smith, he knew he had a calling. By the time high school ended, it was obvious that landscape architecture was the next step. Joseph was accepted into the honours bachelor
landscape architecture program at the University of Guelph. Soon after graduating he found himself in a happenstance meeting with Ken Smith in Toronto. To his delight, Ken offered him a job on the spot and he was soon headed to New York to work for the world-renowned landscape architect for the next 3 years. As most creatives however, one pursuit was not enough and soon he was off to OCAD University to receive an MFA.

He continued to work as an interdisciplinary artist and designer focusing on landscape architecture and installation practices but had, through a series of encounters, morphed his practice into documentary filmmaking. His penchant for urban exploration led him to knock on the door of a rambling old mansion in Rosedale, home to renowned neurosurgeon, lepidopterist, art collector, and botanist Dr. Ron Tasker. His premiere film, Collecting Tasker, was a visually powerful exploration on themes of antiquity, collections, architecture and storytelling. This fascination with domestic spaces, gardens and memory led to Joseph creating and teaching a course for Fleming College's, Haliburton School of Art and Design, titled, Poetics of Space: The Philosophy of Drawing. This course marries the physical aspects of creating with the more ethereal understanding and power of visuals to inform us about our surroundings. This approach is carried through his film practice, tending to be meditative and exploratory while maintaining a strongly evocative presence. Joseph's current film, Integral Man, expands upon these ideas through the captivating exploration of Integral House, a internationally recognized architectural landmark and the renowned calculus mathematician behind its creation.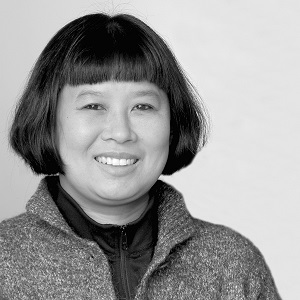 Brigitte Shim is a principal of the architectural design firm Shim-Sutcliffe Architects. To date, Shim and Sutcliffe have received fourteen Governor General's Medals and Awards for Architecture from the Royal Architectural Institute of Canada and an American Institute of Architects National Honor Award along with many other professional accolades for their built work ranging from projects for non-profit groups to public and private clients.
One of their ground breaking project, The Integral House was commissioned by mathematician and musician Dr. James Stewart intertwining his passion for music and architecture.
Brigitte Shim is also a Professor at the John H. Daniels Faculty of Architecture, Landscape and Design at the University of Toronto where she has been teaching since 1988. Professor Shim is engaged in core design studios, advanced design studios as well as teaching courses in the History and Theory of Landscape Architecture. She was the 2014 Eero Saarinen Visiting Professor at Yale University's School of Architecture. Shim and Sutcliffe hold the 2014 University of Auckland Distinguished Visitors' Award, School of Architecture and Planning in the National Institute for Creative Arts and Industries. She was an invited international visiting professorship at Ecole Polytechnique Federal de Lausanne and Harvard University's Graduate School of Design.
Organizer of Special Film Screening of "Integral Man" followed by Q&A with Director and Architect
The Fields Institute is a mathematics research centre. Our mission is to enhance mathematical activity in Canada by bringing together mathematicians from Canada and abroad, and by promoting contact and collaboration between professional mathematicians and the increasing numbers of users of mathematics.
The Institute supports research in pure and applied mathematics, statistics and computer science, as well as collaboration between mathematicians and those applying mathematics in areas such as engineering, the physical and biological sciences, medicine, economics and finance, telecommunications and information systems.
For more information: www.fields.utoronto.ca