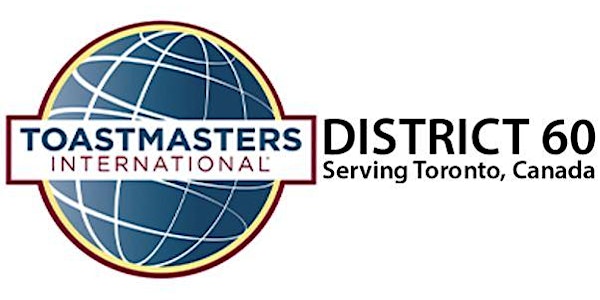 Speech Building Workshop
Gear up for your speech contest! By the end of this session, participants will have completed the outline for their next speech.
Date and time
Mon, Dec 13, 2021 4:00 PM - 5:00 PM PST
About this event
This workshop is a hands-on training session.
You'll learn a 30-minute method to:
1. Develop an idea for a speech
2. Flesh it out, and
3. Be ready to present at your next meeting!
Facilitated by Cate Posner, MS5 DL4
Cate is President of Inspiring Voices Toastmasters, and is a speech contest enthusiast. Cate has helped members and clubs as a mentor, club officer trainer and Area Director.