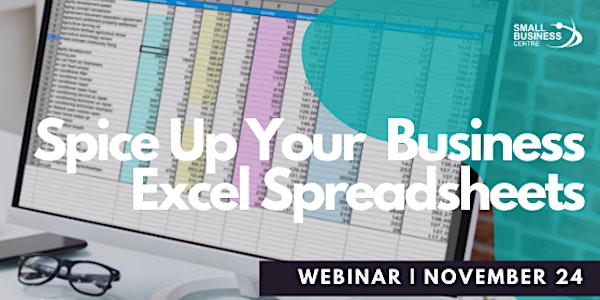 Spice Up Your Business Excel Spreadsheets - November 24th, 2021
Analyzing financials, sales and other metrics is essential to maintain and grow. Learn Microsoft Excel strategies for your business.
About this event
Join Louise as she shares simple and easy to apply strategies to your business data in Microsoft Excel so you are better able to visualize your data.
Visualizing your data will allow you, as a small business owner, to be more productive, organized and knowledgeable about your production, sales or financial data. This can allow you to be better prepared when making important business decisions.
This 90-minute webinar includes:
● Formatting data tips
● Viewing multiple workbooks
● Trends and sparklines
● Sorting and filtering
● Conditional formatting
● Using outlines to manage large amounts of data
Presented by Louise Laidlaw, OCT - AlphaLogic Career College