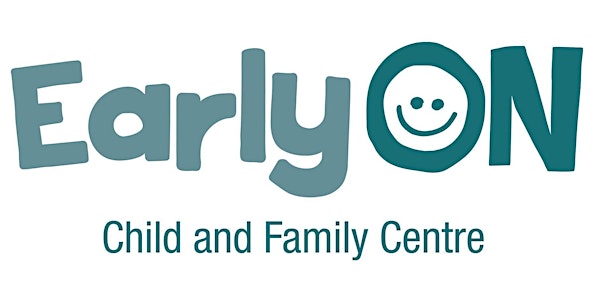 Spring Break Makerspace: Drumming! (RECOMMENDED FOR 2.5 to 6 YEARS)
A Spring Break celebration focusing on rhythm and beat through songs and drumming!
About this event
RECOMMENDED FOR CHILDREN 2.5 to 6 YEARS BUT OPEN TO CHILDREN BIRTH to 6 YEARS WITH ADULT SUPERVISION
Our Spring Break Makerspace Week events are designed to help you and your child fully celebrate Spring Break while developing your child's creativity, imagination, early literacy and social skills. Spring Break Makerspace provides spaces where families can gather to create, invent, and learn.
Spring Break Makerspace: Drumming!
Make Your Heart Go Boom! Drum to the beat, stomp your feet! Shake and move, Sing and groove!
We will welcome Ora Goldin, drum circle facilitator, for an interactive rhythmical journey for you and your child! We'll make rhythm with our bodies, move to the beat with shakers and feel the beat of the rhythm as we drum and sing together. You'll receive a list of items to gather so that you and your child can fully participate in the program including bags of rice or beans, vitamin bottles, empty pasta boxes, plastic bowls, wooden or plastic spoons, pots, pans, pens, books, and spiral-bound notebooks.
When? Wednesday, March 16 - 10:30 - 11:30 a.m.
About Ora Golding
Ora Goldin is a drum circle facilitator for recreational music making community events. Her passion for rhythm, wellness and building community spirit led her to create her company Living Rhythm. She is committed to offering quality programming for all ages and abilities that provide an opportunity for healing, self-expression, self-empowerment and having a whole lot of fun using rhythm as the tool. Ora has been working with children and families for over 20 years and loves seeing the power of rhythm ignite joy and connection. She looks forward to making rhythm together with you!
____________________
IMPORTANT NOTES
PLEASE NOTE THAT THIS PROGRAM IS MOST APPROPRIATE FOR CHILDREN 2.5 TO 6 YEARS OF AGE BUT IS OPEN TO CHILDREN BIRTH TO 6 YEARS. DUE TO THE NATURE OF SOME OF THE PLAY EXPERIENCES, ADULT SUPERVISION WILL BE NECESSARY TO ENSURE YOUR CHILD'S SAFETY.
Photo/Video Consent: EarlyON Thornhill will email a photo/video consent form to each family registering for this program. The form will give or deny permission to EarlyON/Family Day to use photos/videos taken by EarlyON staff or their representatives, of your child participating in our programs. The photos/videos would be used for limited purposes within the EarlyON/Family Day environment. Full details will be provided in the Photo Consent Form.
Online, Via Zoom: This program will be brought to you via Zoom, a web-based video conferencing tool that will allow us to bring virtual programming into your home. Participants will be required to have access to the internet and to install the Zoom app or to have access to Zoom prior to the start of the program.
A Zoom link will be provided approximately one hour prior to the class.
Important Information About Eventbrite and Zoom: By registering for this program, you have provided your consent to EarlyON/Family Day to use Eventbrite and Zoom to facilitate your participation in the Parent/Child program for which you are registering. Please note that EarlyON Child & Family Centre Thornhill uses registration information for program planning and education purposes, to better meet your needs. Please ensure that your Zoom User Name does not include personal information other than your name, and be aware that Zoom is a third party platform and that personal information used to register or log into Zoom service is not under EarlyON Thornhill's control.