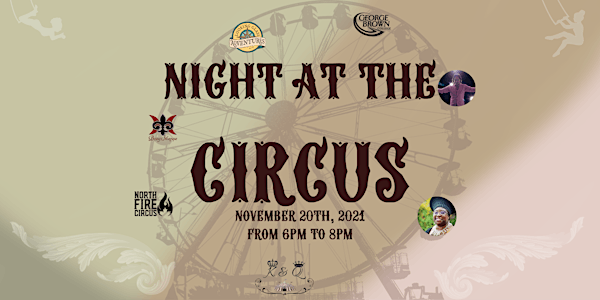 [SRM] : Night at the Circus
The Night Circus: A Night of Mystery and Magic. Join us for a night of mystery and entertainment #kingsandqueens
Refund Policy
Refunds up to 1 day before event
Eventbrite's fee is nonrefundable.
About this event
"The Night Circus" is based on the book of the same name by Erin Morgenstern. Similar to the book, our event will take on a darker theme to a traditional circus. On November 20th, from 6:00-8:00, join us for a night of amazement and wonder. With magic and mystery, we plan to create a memorable night for all. With Tarot Card readings and a brief history of the art of tarot card reading, Terrie Brookins will take our event to the next level and add a sense of question and wonder to the night and for our guests. With performances by North Fire Circus, our guests will be left speechless and in awe by the great fire and light show performances. We will also feature an excellent demonstration of cooking our menu by Pehtonn Edwards and Alma Popaj. We also have a performance from an award-winning magician and mentalist, Mike D'Urzo, who worked with our event team to provide you with a magical display that will delight the senses and boggle the mind. And finally, with a drink demonstration from our very own Phoenix Parisella and Michelle Weidman, they will take us through three specially made drinks for our event, each named after a chapter in the book.
We can't wait to see you there!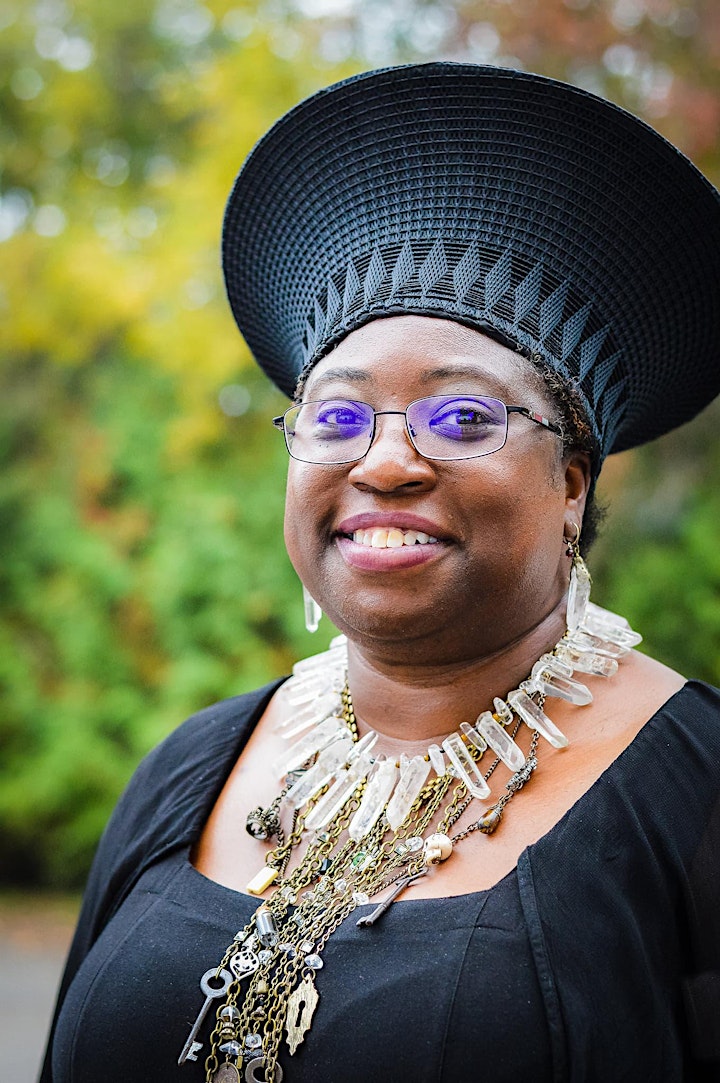 Tarot Reader Reverend Terrie Brookins
Beaux Magique, founded by Reverend Terrie Brookins, uses artesian well water gathered under the full moon to make Magique happen! These charged waters are truly blessed! With the full moon's light to give extra energy to their work, each spray has been specially designed with a magical and mundane purpose to help in your life! Since 2013, she's worked diligently to bring you old and new incense alternatives, condition and anointing oils, as well as fine made magic. They are using old and new recipes, public suggestions and super-secret sources to spread their own brand of magic to everyone.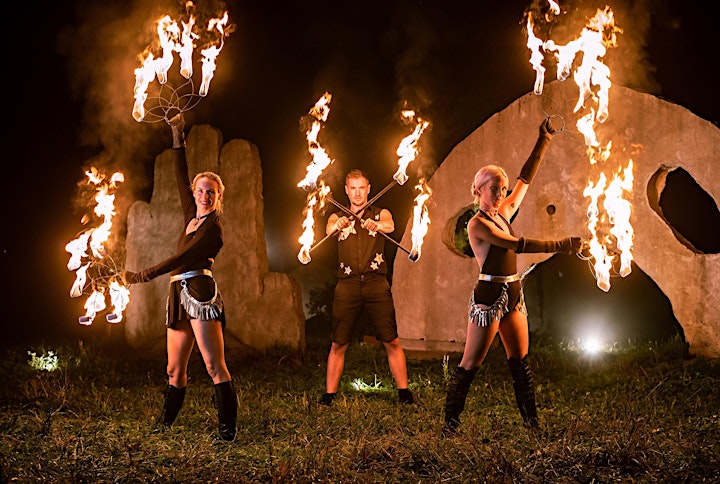 North Fire Circus
North Fire Circus is a high energy show, with beautifully choreographed fire acts that will amaze. Featuring Dr. Draw, an amazing accomplished electric violin player and a diverse set of highly skilled variety circus performers. Featuring fire hoops, poi, staff, acrobatics and fire breathing. A powerful show perfect for the whole family, these fire acts will astonish. Let NorthFIRE turn sparks into magic, before your very eyes.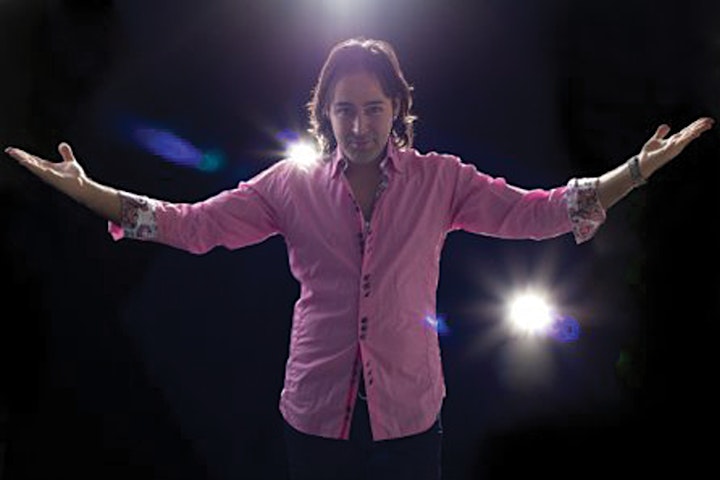 Mike D'Urzo - Mega Magic
Mike D'Urzo is an international award-winning magician & mentalist. As the founder and creative director of Mega Magic, he performs in hundreds of shows annually for some of the largest corporations, theatres, theme parks, festivals and television networks. Mike won the "Canadian Entertainer of the Year" award at the Canadian Event Industry Awards. He was the 8-time recipient of the "Performer of the Year" award presented by Festivals & Events Ontario. He was awarded in the "Top 10 Magicians Worldwide" by the Wedding Industry Experts Awards and the Reader's Choice Award for Best Entertainer by Special Events Magazine. He was also named in the Top 5 Magicians in Toronto by BLOG TO and won the Toronto Choice Award by Event Source. Mike is a member of the prestigious Canadian Association of Magicians and the International Brotherhood of Magicians.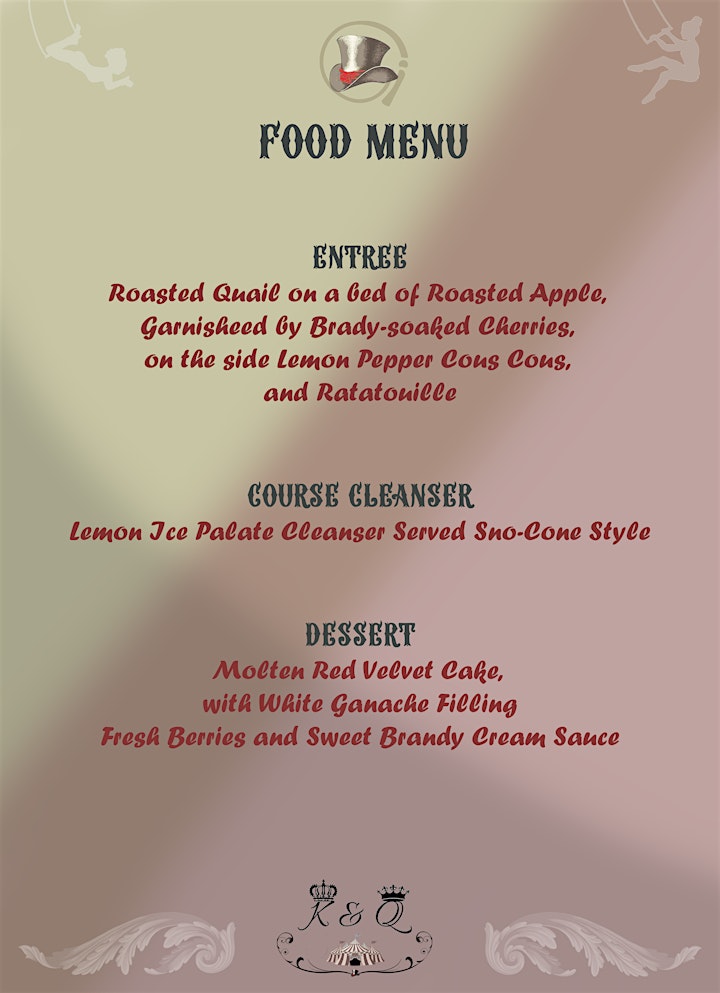 Pehtonn Edwards - Chef/Menu Prep
Pehtonn began their passion for food and culinary adventures 8 years ago, learning everything they could about food. They have worked in the hospitality industry for over 6 years in both Back and Front of House developing a skill set that has led them to the Food and Beverage Management Program at George Brown College. They one day hope to take the skills they have learned here to open their own bar that will help and support the community through various outreach efforts.
#pehtonnbedwards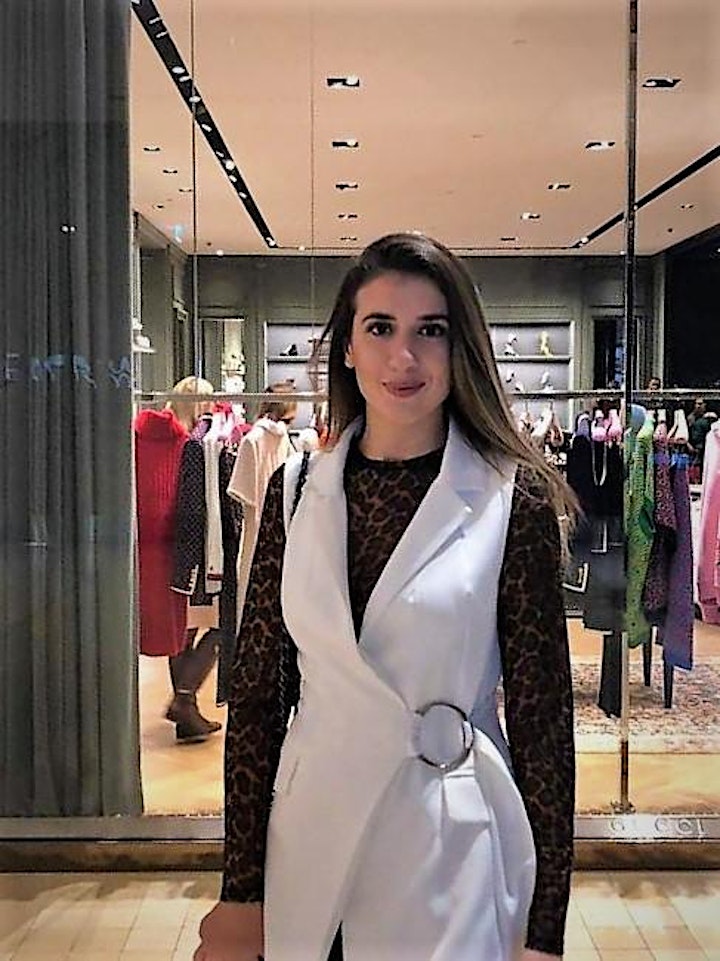 Alma Popaj - Menu Prep
Alma has quite a background in food and beverage, restaurant management, and customer service, She is a hospitality student at George Brown College. She has so much curiosity and a bit of patience, She has been creating unique, delicious dishes for many years. In her final year as a Food and Beverage Management student, She looks forward to more opportunities and unique experiences in her life to come.
#popaj_alma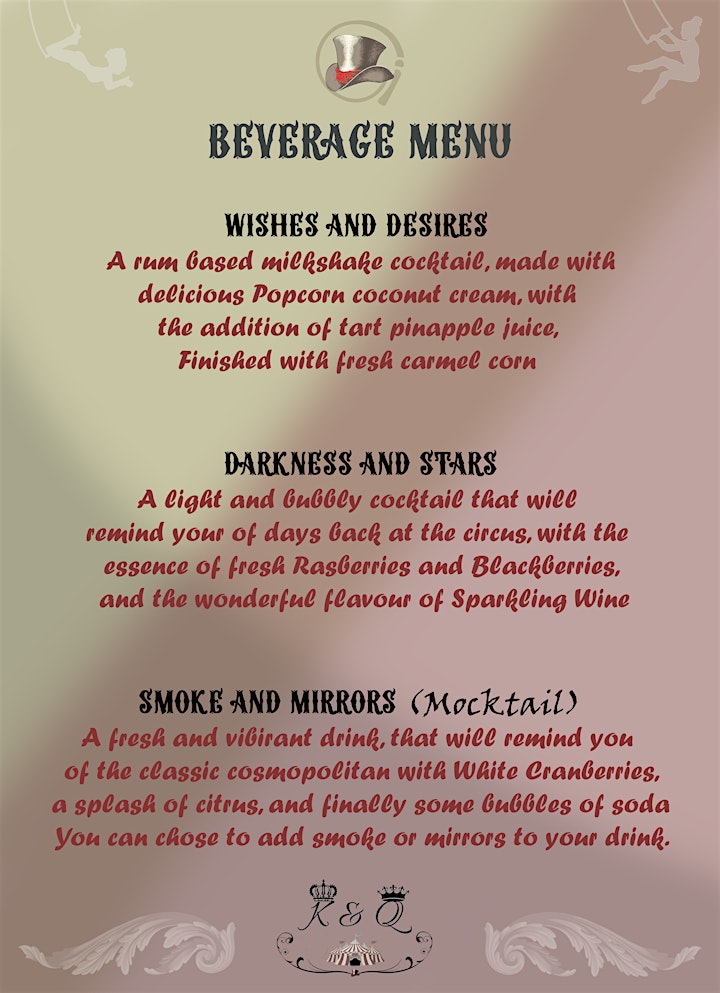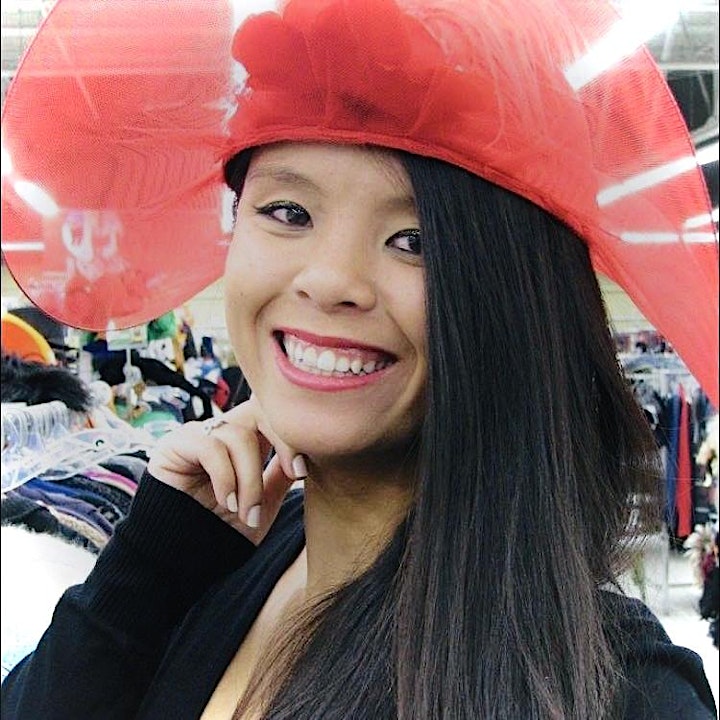 Phoenix Parisella - Mixologist
Phoenix has been in the Hospitality Industry for six years; she began as a server and now works as a bartender. She hopes to work her way up to management and, maybe later down the road, own her bar. Phoenix is currently working as a bartender and attending her last year as a George Brown student in the Food and Beverage Management Program.
#px.paris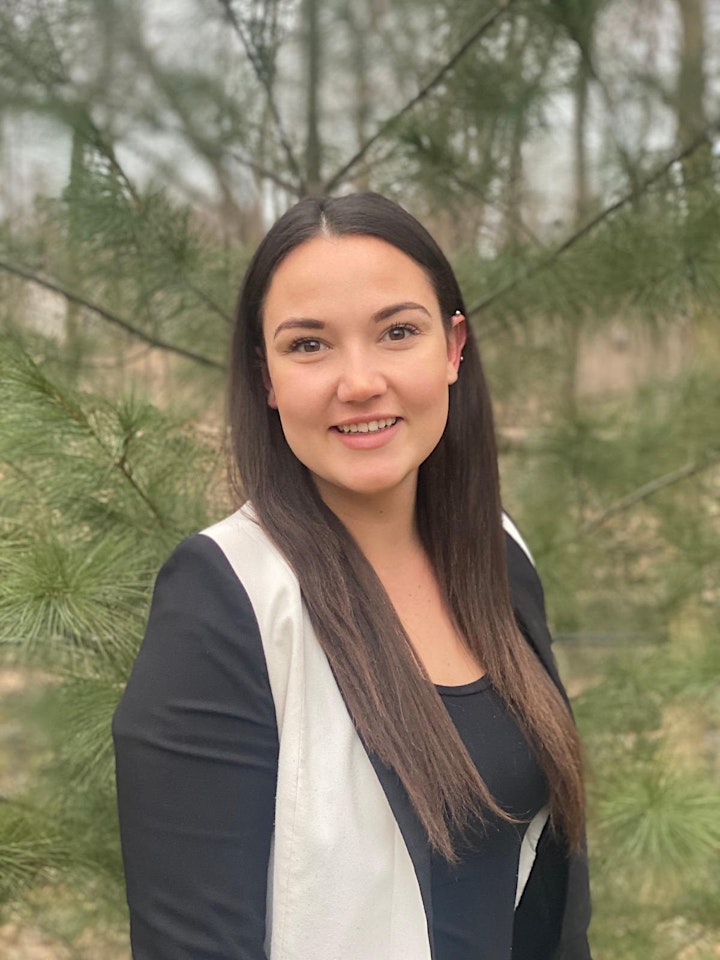 Michelle Weidman - Mixologist/Chef
Michelle has over eight years of experience working in hospitality, Michelle's passion and love for mixology have led to her travelling the world. This is where she has gained cocktail knowledge and skills from various places and people she has encountered along the way. She is currently residing in Toronto as a bartender and is a George Brown student in the Food and Beverage Management Program.
#wandering_weidman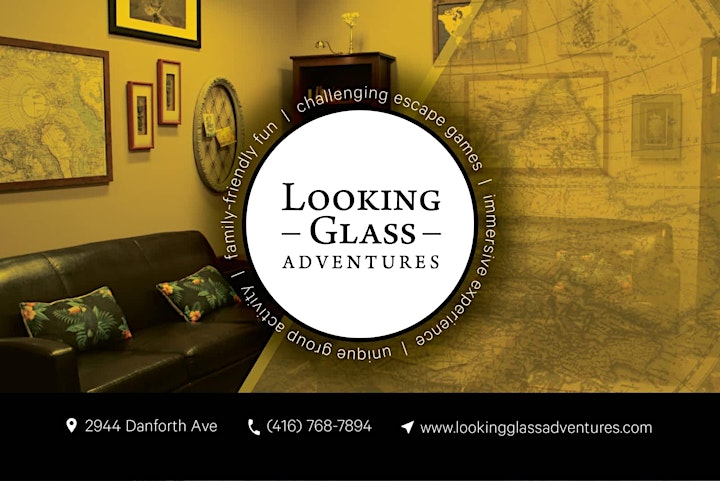 Looking Glass Adventures - Raffle Sponsor
Looking Glass Adventures is an escape room local to Downtown Toronto; they have been operating since 2015, providing people with fantastic mystery and entertainment. We have partnered with them to provide an auction item of an entertainment pack, including a voucher for a free game to be played at the facility or in their unique virtual remote play style.
#LookingGlassAdventuresonInstagram
#LokingGlassAdventuresonTikTok
Event Schedule
6:00 to 6:20 - Welcome and Introductions to the Night
Terrie Introductions and Short Video of Her Craft.
Intro to Raffle Prizes
6:20 - Breakout Rooms Start with Terrie.
Raffle Ticket
6:20 to 6:30 - Introduction to NorthFire Circus and First Video of their Performance.
6:30 to 6:35 - First Beverage Demo of the Darkness and Star. Upload Instagram Instructions and Hashtags.
Raffle Ticket
6:35 to 6:45 - Main Dish Food Demo.
6:45 to 6:50 - Mocktail Demo Smoke and Mirrors.
6:50 to 6:55 - Magic Show by Mike D'Urzo- part 1
7:00 to 7:05 - Imtermission
7:05 to 7:15 - Magic Show by Mike D'Urzo- part 2
7:15-7:25- Palate Cleanser
Raffle Ticket
7:25 to 7:30 - Last Beverage Demo of Wishes and Desires.
7:30-7:40- Dessert preperation
7:40 to 7:50 – NorthFire Circus Second Video.
7:50 to 8:00 - Silent Auction Wraps Up and Winner of Auctions Items Announced.
8:00to 8:10 - Warm Goodbye from the Group and Thank You to all Participants and Sponsors.
FAQ's
How do I access the online event?
Upon registration, you will automatically be sent an email via Eventbrite that will provide you with a link to the event and all the information you require to access it.
Who do I contact if I have questions about the event?
You can talk to Amy Bradler - kingsandqueensgbc@gmail.com
Who do I contact if I am having technical issues accessing the event or getting access to my event content?
Please contact Pehtonn Edwards - kingsandqueensgbc@gmail.com
How do I know when my (Tarot Reading/ Artist Appointment) will take place?
You will be sent an email after registration with your timeslot and information on how to access the service.
Can I get a refund if I am no longer able to attend the event?
If you are unable to attend the event for reasons outside your control, we will offer refunds up to 24 hours prior to the events' start.